JFC C final: Title for Ratoath
October 08, 2018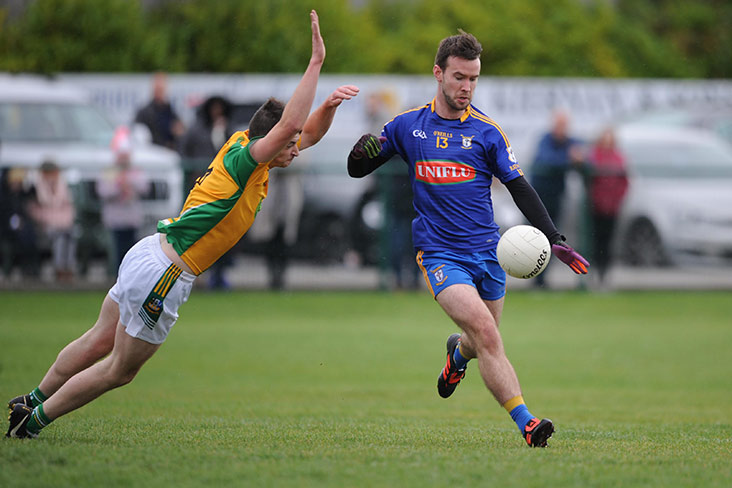 Rattan's Eoghan McMahon shoots
Ratoath 0-15 Clann na Gael 0-5
Paddy O'Brien Park hosted the Meath Junior C Championship final between Ratoath and Clann Na Gael. A mix of youth and experience came together to complete an unbeaten championship run and round out a successful year for Oliver Byrne and his team.
Ratoath played with a strong wind in the first half and got of to a great start with 4 points in the first 6 minutes. Aidan Murray started the scoring with 2 points and was joined on the scoreboard by Johnny Kirwan and Owen McMahon
Clann na Gael eventually got of the mark with a point in the 8th minute.
Two Eoghan McMahon frees sandwiched a Clann Na Gael point as Ratoath continued to dominate. The Ratoath midfield of Tom Fadden and Peter Barry were on top and when Clann Na Gael managed to attack Ryan Kelly, Mick Lavin and Paddy Quinn were resolute in their defending.
Eoghan McMahon added a further point and then Clann Na Gael exchanged points with Aidan Murray on target once again to close out the half leaving Ratoath 5 ahead.
Ratoath 0-8 Clan Na Gael 0-3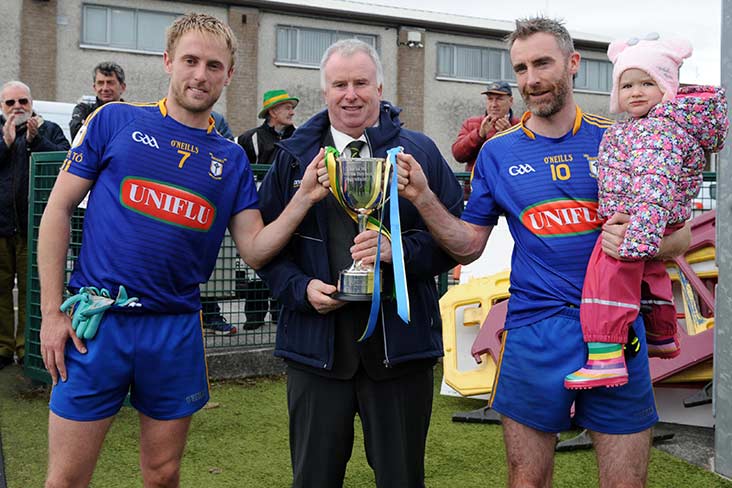 Clann na nGael started the second half with a flurry scoring 2 points to reduce the lead to three.
Ratoath however were up for the fight and led fiercely by Paul Flaherty they redoubled their efforts. The second half performance was outstanding - Colm Nugent was excellent at wing back and Peter Barry really came into his own. Padraic Byrne showing no effects from having played in the junior hurling final on Saturday was as industrious as ever. John Kirwan gave it his all for 40 minutes and his replacement Sean Johnson capably filled JKs boots when he came in. Eoghan McMahon and Aidan Murray proved a handful for the entire game and added 6 points between them in the second half. Colm Nugent rounded out the scoring with a superb point to put the icing on the day.
This was a great team performance from the Ratoath lads - right from Eoghan Doody in goal through to the bench every player showed the commitment and resolve required to win a championship.
Ratoath: Eoghan Doody, Michael Lavin, Paddy Quinn, Ryan Kelly, Colm Nugent 0-1, Cormac Butler, Andrew Gerrard, Tom Fadden, Peter Barry , Padraic Byrne, Paul Flaherty, John Kirwan 0-1, Eoghan McMahon 0-6, Aidan Murray 0-7, Brian Daly. Subs: John Walsh, Sean Johnson, Ruairi Crawford, Nathan Dunne
Most Read Stories