"Support Sean" fundraiser launched by Dunboyne GAA club
October 08, 2018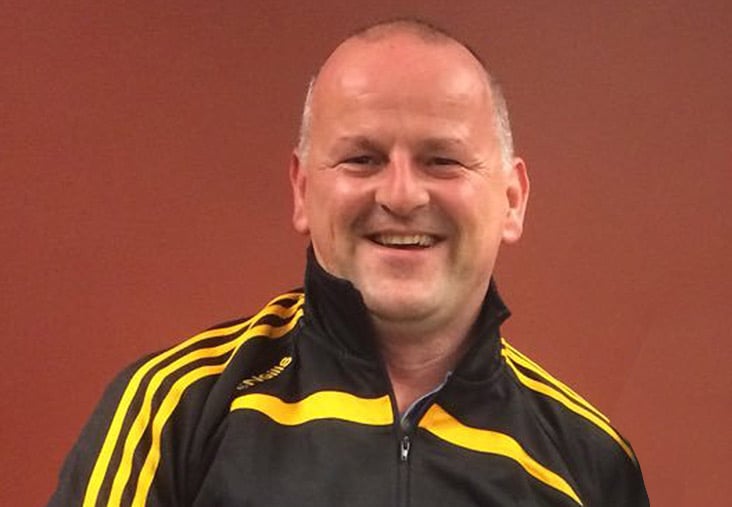 Sean Cox
St Peter's GAA, Dunboyne has launched a fund raising campaign to support ex-chairman Sean Cox in his rehabilitation from the serious and life altering injuries he suffered earlier this year while attending a football game in Liverpool.
Over the past number of months Sean has been taking small but important steps on a road to recovery. His journey will be a long and difficult one and the focus will continue on ensuring the best possible care to maximise the potential in Sean's recovery.
He has recently commenced a program of rehabilitation in Dun Laoghaire and following this will continue to require ongoing and intensive long term care and support. The reality is that the provision of this long term care and support for Sean will necessitate significant funding over many years.
"Sean, through his involvement in our Club and beyond, has worked tirelessly to contribute to and enhance our community," club chairman Fergus McNulty said in a statement.
"We are determined to support Sean in every way we can so we are pleased to confirm the launch of a fund raising campaign in support of Sean's recovery – 'Support Sean'."
Donations to this campaign can be made through www.gofundme.com/supportseancox. More information regarding this campaign can be found on Facebook/SupportSeanCox.
Over the coming months, a number of events will be organised as part of this campaign both locally and nationally.
St Peter's GAA, Dunboyne are commencing this campaign in conjunction with other community groups with a 'Run For Sean' in Dunboyne on Monday the 29th of October.
"This 3k run/ jog / walk, will be an opportunity for our community to come together to show their support for Sean as well as helping to raise awareness for this important campaign. Registration details will be communicated through a number of different channels over the coming week.
"Finally, we want to acknowledge the overwhelming level of support and solidarity expressed for Sean, Martina, Jack, Shauna and Emma the GAA community. We know that this is greatly appreciated by Sean's family.
"Your continued good will and support will be important as we look to assist Sean in his recovery."
Most Read Stories