AHL Div 2: Wasteful Clanns made to pay by Kilskyre/Moylagh
July 09, 2018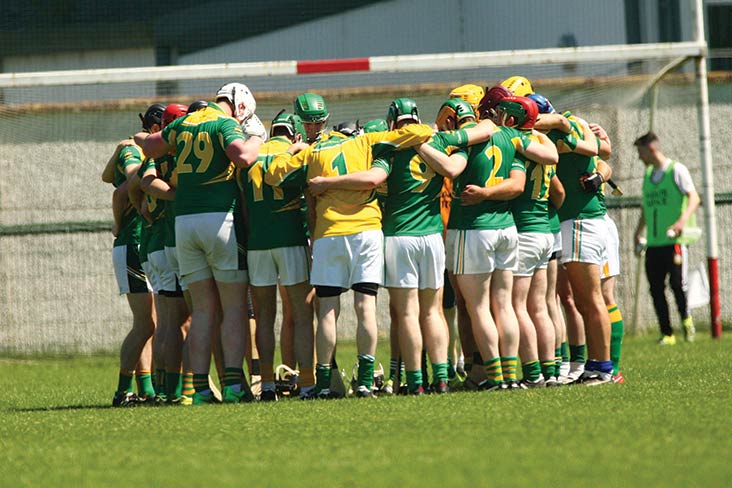 The Clann na nGael players huddle.
Clann na nGael ended their 2018 Division 2 Hurling League Campaign with a defeat to Kilskyre/Moylagh at Athboy on July 7th on a score line of 2-11 to 0-05.
Clanns had previously won five of their six league games going into this match against Kilskyre/Moylagh and prior to this result were in the shake-up for a league final place alongside O'Mahony's and Longwood.
However, a strong showing by the Kilskyre/Moylagh outfit in the first half and towards the end of the second half put paid to Clann na nGaels chances of a Division 2 final appearance. Some wayward shooting and a number of missed goal chances by the home team proved costly in the end.
Best for Clann na nGael were Calvin Wheeler, Ruari Smith, Conor Fenton, Killian Swaine and Calum O'Sullivan.
Clann na nGael: D. Heaney, R. Smith, G. Bhreatnach, C. Wheeler, K. Swaine, C.  Fitzsimons, C. Fenton, J. Farrell, E. Doherty, C. O'Sullivan, G. O'Sullivan, P. Geraghty, D. O'Donnchadha, S. Leavy, G. Cole. Subs: C. Bird for S. Leavy.
Most Read Stories