McEntee: there were a lot of unsatisfactory incidents out there
June 10, 2018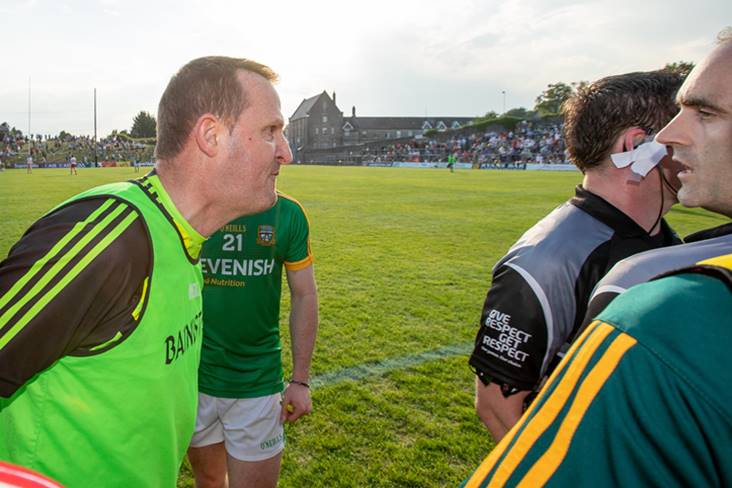 Meath boss Andy McEntee after his side's All-Ireland SFC qualifier defeat to Tyrone at Pairc Tailteann
The performance of referee Paddy Neilan was lambasted by an angry Meath manager Andy McEntee following his team's minimum margin defeat to Tyrone in yesterday's All-Ireland SFC qualifier at Pairc Tailteann.
When quizzed about the man in the middle by Sky Sports following the extra-time thriller, the Royal County boss answered: "The reason you're asking me that question is because you know there were a lot of unsatisfactory incidents out there.
"There was a penalty, I've just seen it on the cameras, a blatant penalty. The referee was less than 10 yards away. There was a free on the stroke of full-time there, and the referee is five yards away.
"That's to mention a couple of pretty obvious [incidents]."
McEntee hailed the 'effort and the honesty' of his players who just came up short against Mickey Harte and the Red Hands.
"I'm proud of the way the fellas performed, and the effort and the honesty.
"Honesty is a rare thing these days, it's something those fellas have in abundance.
"They put in a fantastic performance. I heard someone else talk about devastation being an overused word, but it's probably fairly accurate at the moment."
Most Read Stories