HL Div 2: Skehan on form as O'Mahonys get back to winning ways
May 14, 2018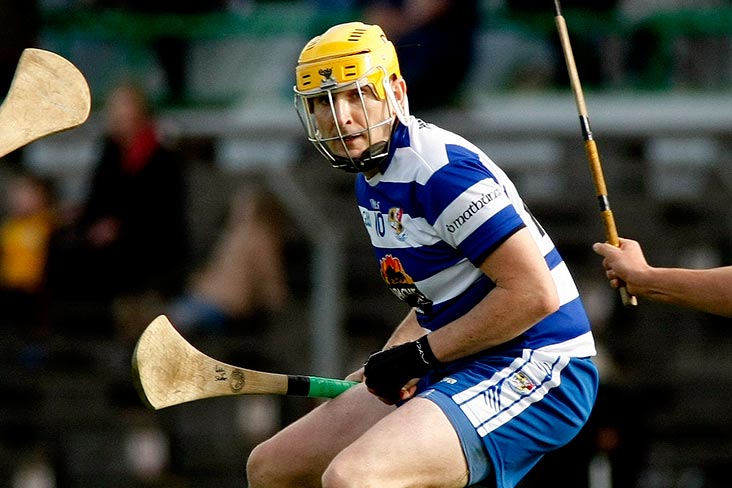 Paddy Skehan Navan O'Mahonys
Navan O'Mahonys 2-12  Blackhall Gaels 0-8

Navan O Mahonys got back to winning ways with a 10 point victory over Blackhall Gaels at a showery Paddy O Brien park on Saturday evening.
A tight low scoring 1st half was edged by the Navan men 5 points to 4, where the slippery conditions made open attacking hurling very difficult.
When Paddy Skehan goaled twice in the last quarter it gave the score line a more comprehensive look for an O Mahonys side who shot 16 wides in the hour.
Dermot McKenna, James Murphy, Conor Fitzpatrick and David Quirke were best for O'Mahonys 

Navan O'Mahonys: J Gleeson, C Cullen, M Usher, D McKenna, J Murphy, S Crosby, C McGuinness, C Reilly, J Walsh (0-2), P Skehan (2-4, 1-4fs), J Foley, C Fitzpatrick, M Kelly (0-1) D Loughran (0-1)D Quirke(0-3). Subs: M Dineen (0-1) for Kelly and D Tolster for Murphy.
Most Read Stories