Club HC draws 2018: Kiltale open against Dunboyne
March 05, 2018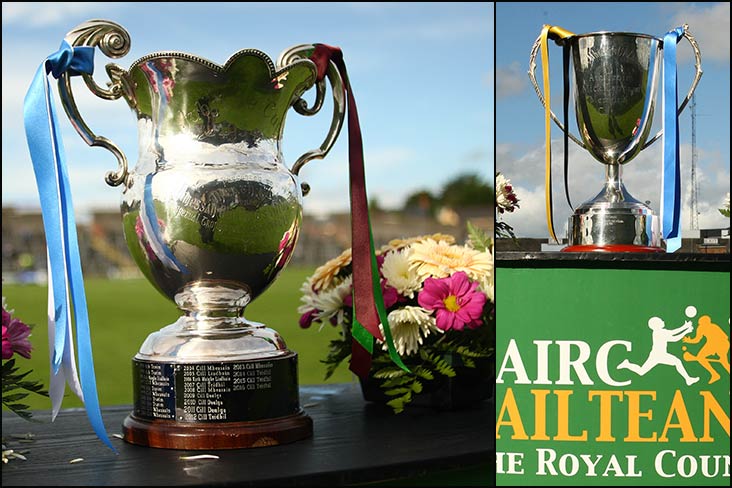 Kiltale are chasing a 5 in a row of Jubilee Cup titles. O'Mahonys are the current holders of the Mick Leonard Cup (IHC)
The new look Meath club hurling championship draws took place this evening.
Kiltale, who are looking for a five-in-a-row, start against Dunboyne. Five successive titles hasn't been achieved since 1947 when Kilmessan claimed the fifth of what was to become a six-in-a-row.
The new format for the Meath SHC which was approved in January came into operation tonight.
Instead of two groups picked at random as in previous years, the two groups are seeded with Group A including the six teams that made last year's knockout stages - Kiltale, Kilmessan, Kildalkey, Killyon, Dunboyne Ratoath.
From this group the top two teams qualify for the semi-finals and the third and fourth will contest the quarter-finals. The bottom team in Group A moves down to Group B in 2019 and the team at the top of Group B moves up.
Group B comprises the five teams who didn't qualify for the knockout stages plus the 2017 IHC winners - Trim, Blackhall, Boardsmill, Longwood, Dunderry and Navan O'Mahony's. The top two from this group will qualify for the quarter-finals with the bottom team relegated to the IHC.
SHC
Group A:
Kilmessan v Kildalkey
Kiltale v Dunboyne
Ratoath v Killyon
Group B:
Dunderry v Blackhall Gaels
Trim v Longwood
Boardsmill v O'Mahony's

IHC
Group A:
Wolfe Tones v Kilskyre Moylagh
Rathmoylon v Gaeil Colmcille
O'Mahonys v Na Fianna
Group B:
Kiltale v Donaghmore Ashbourne
Kilmessan v Kildakey
Drumree v Clann na Gael

JHC (and JHC 2)

Group A:

Trim v Kildalkey
Ratoath v Kilskyre Moylagh
St Patrick's v Na Fianna
Wolfe Tones a bye
Group B:
Kiltale v Killyon
Dunboyne v Clann na nGael
Rathmoylon v Boardsmill
Drumree a bye
Note: top two in each group go to JHC semi-finals; third and fourth in each group contest JHC 2 semi-finals.
Most Read Stories