It's unfair on the players - McEntee
February 12, 2018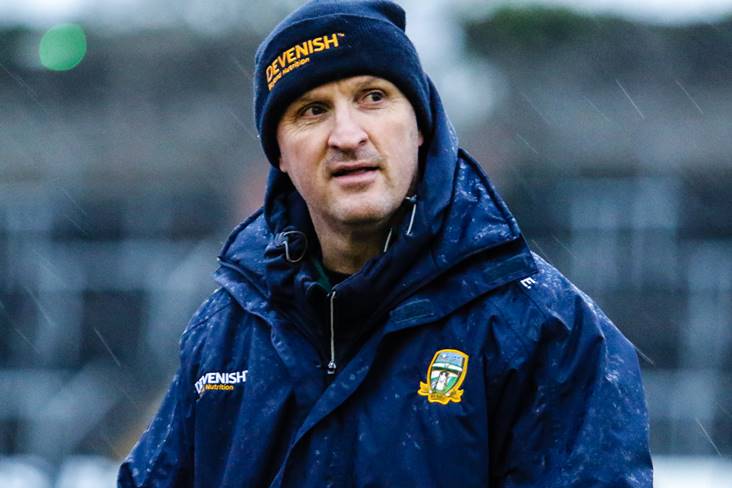 Meath manager Andy McEntee.
©INPHO/Laszlo Geczo.
The GAA's fixture-makers have come under fire from Meath manager Andy McEntee.
The Royal County's Allianz FL Division 2 against Cavan was eventually called off after Kingspan Breffni Park failed two pitch inspections - on Saturday evening and Sunday morning.
McEntee believes the weather forecast meant it was highly unlikely that Sunday's 2pm rescheduled fixture would go ahead and argues that his players deserved better treatment.
"It's so unfair on the players," he remarked to The Irish Independent.
"We were down in Cavan on Saturday night, standing in the tunnel, we hear the pitch is unplayable. I accept that, (it's) out of (everyone's) control.
"But everybody had their weather apps out, everybody knew it was going to snow throughout the night and the pitch was not going to be playable. And yet they wouldn't make a call.
"So much talk of player welfare but that's abuse of a player to my mind."
He added: "We asked on Saturday night to make a call on it. We were saying, 'Look at the forecast rain, and snow for the night up until 8am the following morning. Everyone knew that pitch wasn't going to be playable.
"Make a call that this game is off or that we are going to play it in Navan'."
Most Read Stories