Joining Donegal "an easy decision" for Rochford
December 20, 2018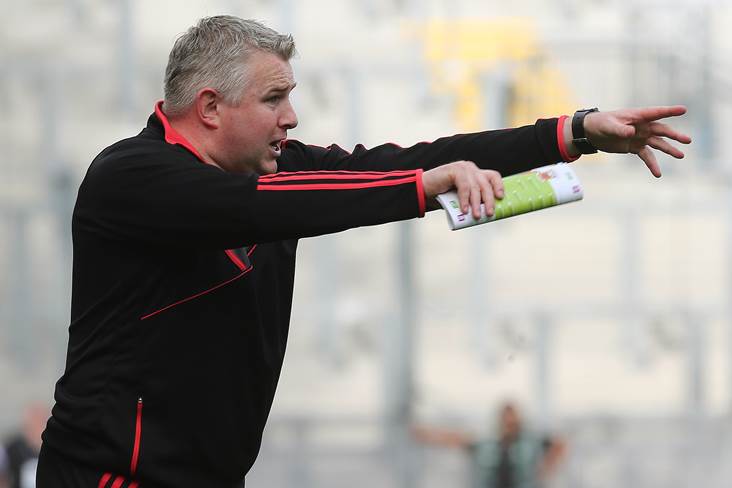 Mayo manager Stephen Rochford.
©INPHO/Lorraine O'Sullivan.
Former Mayo manager Stephen Rochford says it was "an easy decision" to join Declan Bonner's backroom team in Donegal this past autumn.
Rochford resigned his post with Mayo in August after three years at the helm with his native county and, after a couple of meetings with Bonner, took the decision to join the Ulster champions' set-up for 2019.
"It was an easy decision because Donegal are one of the top teams out there," Rochford is quoted saying by the Irish Independent.
"It wasn't something I had thought about. I spoke to Declan a few times over the course of the year. When these things come in, you have thoughts of being involved with some team or the other.
"I wanted to be involved with a team and that team happened to be Donegal. Donegal is a great football county and there is a great sense of appetite in the group to improve and learn.
"They're the key ingredients for a formula to progress and I'm looking forward to being a part of it."
The Tir Chonaill men get their new campaign underway on December 30th when they welcome Queen's University, Belfast to Ballybofey for the first round of the Dr McKenna Cup.
Most Read Stories