'County Kit Clearout' fundraising campaign set up to support Pieta House
November 30, 2018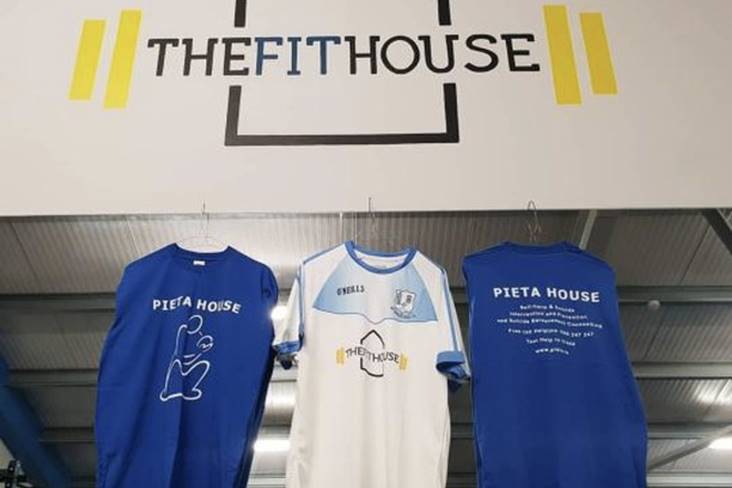 The FIT House, based in Oranmore, Co. Galway, are hosting a 'County Kit Clearout' fundraising campaign in aid of Pieta House.
A 'County Kit Clearout' fundraising campaign has been set up to support Pieta House.
GAA players from all over the country have been kindly donating their GAA gear (jerseys, shorts, training wear etc.) with all pieces being auctioned off.
The fantastic initiative is being organised by Neil Moynihan of The FIT HOUSE, based in Oranmore, Co. Galway.
The auctions are carried out via Direct Message on The FIT HOUSE Instagram with pictures of the gear being posted on the page's story. If you wish to bid for a piece of gear, simply DM The FIT HOUSE Instagram with your offer.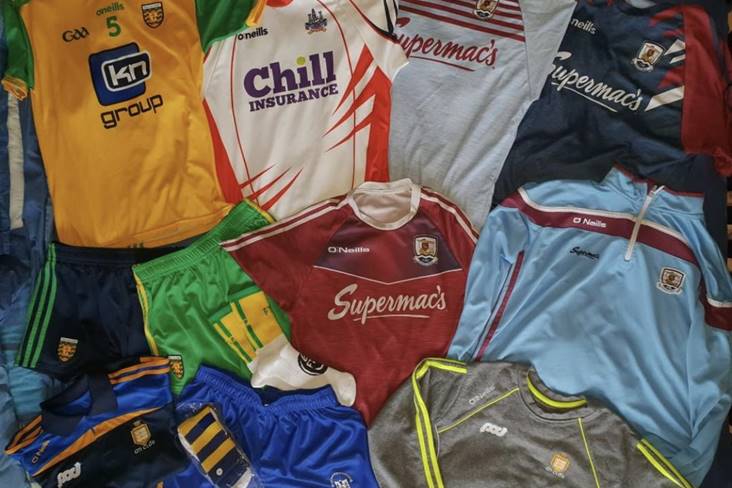 Lots of GAA gear up for auction!
At the end of the auction, once the highest bidder has lodged their bid into the gofundme link: https://www.gofundme.com/the-fit-house-county-kit-clearout. The gear will be put up as sold and then sent out to the bidder. All profits go towards Pieta House with €3,926 raised so far.
There has been three successful auctions already and the next one will take place on Monday, 3 December from 9pm to 11pm.
The 'County Kit Clearout' fundraising campaign is being run for the months of November and December and the gofundme page is open for donations.
Ryan McHugh (Donegal), Colm Cavanagh (Tyrone), Michael Daly (Galway), Anton Sullivan (Offaly), Shane Murphy (Kerry), Neil Flynn (Kildare) and Colm Begley (Laois) are among the list of GAA players to donate their gear.
If you wish to donate your GAA gear, please contact The FIT HOUSE on Instagram, Facebook or Twitter.
The FIT House social media pages
Instagram - https://www.instagram.com/thefithouse1nm
Facebook - https://www.facebook.com/TheFITHOUSE1NM
Twitter - https://twitter.com/TheFITHOUSE1NM
The FIT HOUSE, a gym based in Oranmore, Co. Galway, provides strength and conditioning training for GAA and other sports teams along with personal training and semi private personal training and fitness classes. Contact The FIT HOUSE today on 083 1780021.
Pieta House, one of the GAA's five official charity partners, offers a specialist counselling program for people who have attempted to take their own lives, people who suffer from suicide ideation, people who have engaged in self-harm and those who have been bereaved by suicide. Pieta House also provide a 24/7 helpline (1800 247 247) for those in crisis.
Most Read Stories