'I will do everything in my power to play for Mayo again'
October 06, 2018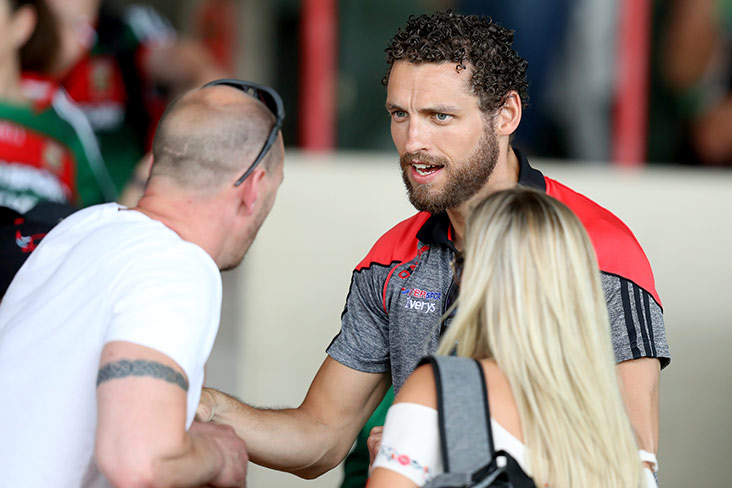 Tom Parsons attends the Mayo versus Limerick qualifier at the Gaelic Grounds
Tom Parsons has spoken of his determination to play for Mayo in next year's championship.
The midfielder suffered a horrific knee injury in last May's Connacht SFC quarter-final against Galway which ended his season, but not his playing career.
"It's one of these injuries that you really need to take on a week-to-week basis and not set yourself too difficult a goal. But I am very determined that I will get back playing with Mayo next summer and I will do everything in my power to do that," he said in an interview with the Irish Sun.
"A lot of doctors and surgeons who would look at it would agree that this is a potential career-ending injury. But I do feel with the Mayo people and the Mayo players, not only myself, but as a whole in the county, a huge amount of resilience is built up there.
"Maybe that is built through the narrow defeats in recent years. That is a quality I definitely think that I have built into my character, to give it a go. You have to be the driver of you own destiny and if you fully believe you can do something, usually you can."
Most Read Stories