Another Mayo club excluded from donation as county board refuses to comment
September 29, 2018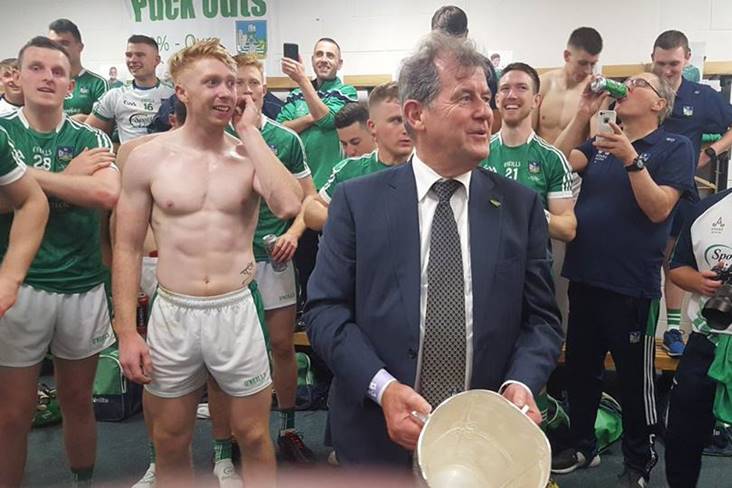 Sponsor JP McManus holds the Liam MacCarthy Cup in the dressing room after Limerick's All-Ireland final victory over Galway at Croke Park.
Pic via Matt O'Callaghan (@MattOCall) on Twitter.
Mayo GAA has so far refused to comment on the controversy surrounding its decision to exclude two of its hurling clubs from the funding allocated by JP McManus to every county.
In a remarkable gesture last Monday, the Limerick businessman donated €100,000 to all 32 county boards to be divided equally among each of their clubs. But after Ballyvary hurling club last night outlined its disappointment at not being in receipt of any funding, Caiseal Gaels revealed this morning that they too had been excluded and echoed Ballyvary's call for the decision to be reversed.
Ballyvary noted in a follow-up statement this morning that the other 48 clubs in Mayo had been notified on Thursday that they would each be receiving a sum of €2,083.34. Both Ballyvary and Caiseal Gaels only field hurling teams up to U21 level.
Most Read Stories