Calls for All-Ireland JFC to be replaced by U23 competition
February 08, 2018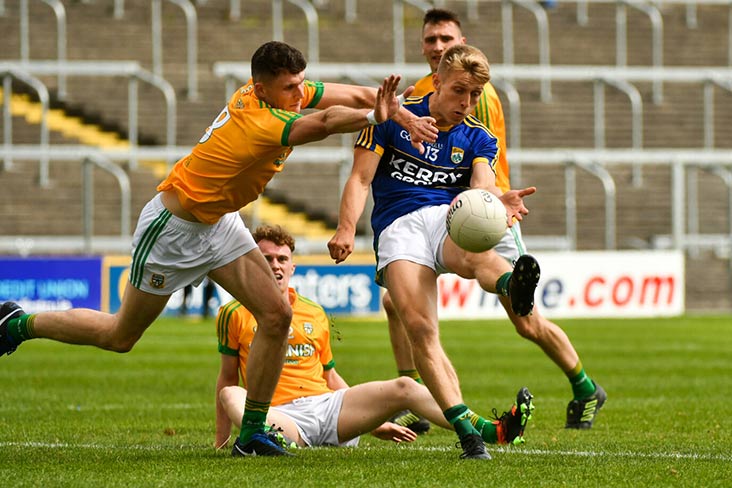 Kerry captain Killian Spillane shoots as Adam Flanagan Meath closes in during the All Ireland JFC Final at O'Moore Park Portlaoise.
Kerry chairman Timmy Murphy believes that the GAA would be better served by introducing an All-Ireland Under-23 football championship to replace the much maligned junior competition.
Murphy made the call in the wake of the revelation that just Cork and Kerry would compete in this year's Munster JFC, while only a handful of counties in the country enter the junior championship.
This is not the first time that it has been mooted about either a change or scrapping the All-Ireland JFC, but Murphy's suggestions may gather pace.
"It's our view that it is no longer fit for purpose and should be replaced by a higher age grade," Murphy told the Kerryman. "This is a view that we have expressed recently at a national meeting.
"Even though there is great competition between Kerry and Cork at this level, the interest just doesn't seem to be around the rest of the country for the event because the standard probably isn't what it should be in terms of developing players for senior inter-county level.
"I think you could run off an U23 competition in the same time-frame as the under-20 will be ran and with the drop from U21 to U20 I think there is more of a need for an U23 grade now with the big gap there."
Most Read Stories