No Kingdom complaints over red cards
February 06, 2018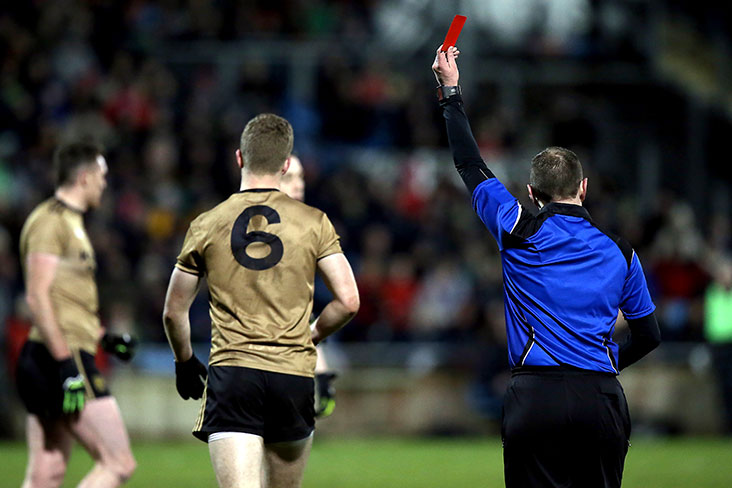 Kerry's Gavin Crowley receives a red card during the NFL Division 1 clash with Mayo
Eamonn Fitzmaurice has no issue with the red cards Kerry picked up against Mayo on Saturday night.
The Kingdom finished the game with 13 men after having both Ronan Shanahan and Gavin Crowley sent off in the second half. Their manager admits the match developed into a physical battle:
"It did but if you want to survive in this Division One world you have to be able for that stuff and the lads were. It is something we are going to have to work on," he told The Irish Times.
"You can't be getting cards left, right and centre, and being down to 13 men, the lads showed great character. The second yellows I don't think we could complain about. Brian Begley's black card was possibly a bit harsh.
"I dunno was it comfortable now, but it was great to get the win and the performance. The big thing was for the youngsters to be exposed to that kind of a battle against a seasoned team. But any time you get a win it is great and especially when you get a win on the road."
Most Read Stories