'We didn't just take the money, we gave them a ticket'
January 07, 2018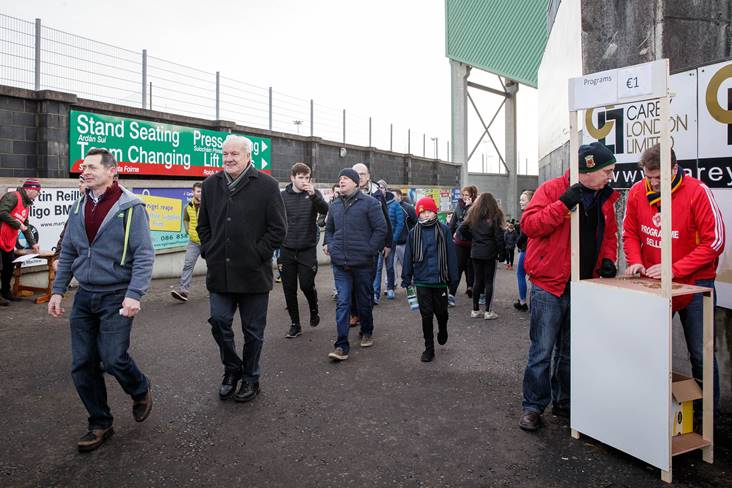 Spectators leave MacHale Park, Castlebar after the Connacht FBD FL clash between Mayo and Galway was called off.
©INPHO/Ryan Byrne.
Connacht Council secretary John Prenty has defended the decision not to refund Mayo and Galway fans after today's FBD Connacht League game in Castlebar was postponed at the last minute.
Around 2,000 spectators were already inside Elvery's MacHale Park when referee Paddy Neilan was forced to call off the game due to a frozen pitch. It has been rescheduled for next Friday, January 12 at 7.30pm at the same venue.
Instead of getting their money back, spectators received vouchers to attend another FBD League match of their choice, which didn't go down well with everyone. 
"Everybody that was there was given a ticket for any other game they want to go to in the FBD League," Prenty told the Irish Times. 
"We didn't just take the money and give them nothing back, we gave them a ticket. It's a very difficult thing to do to give out refunds on the gate because you might have more money to give out than you've taken in. That's our policy, we don't [give out refunds] on the day anyway. It's a very messy operation."
Most Read Stories