SFC: Mairtins overcome poor start to defeat Gers
July 22, 2019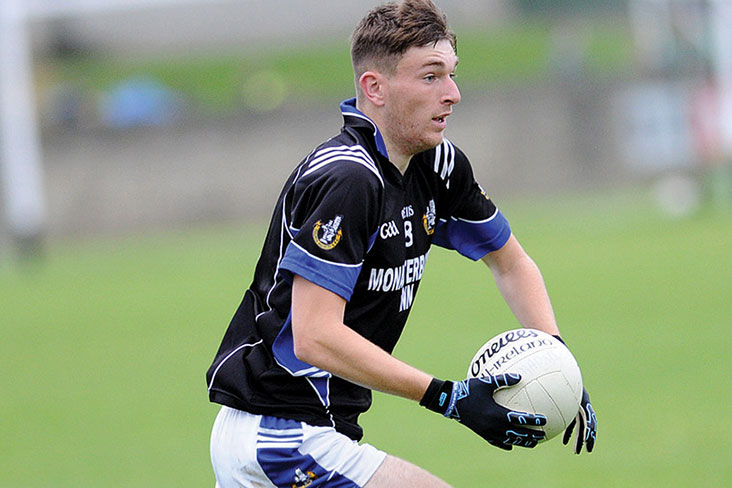 Sam Mulroy Naomh Mairtin
NH MAIRTIN 0-12
GERALDINES 1-8
A late Mark Whelan point proved decisive as Nh Mairtin overcame poor start to defeat Geraldines at Dunleer on Sunday evening.
In the clash of two of the teams fancied to challenge Newtown Blues for senior honours this year, it proved to be a very tight affair but in the end the Monasterboice men did just enough to secure the victory.
The Gers made a dream start to the game as Jim McEneaney found the net after a minute but his side failed to build on that score as the Mairtins kept their composure and took a grip on proceedings.
A Wayne Campbell point settled them before scores from JP Rooney and Sam Mulroy had the teams level. Rooney and Mulroy added further scores before McEneaney raised the first white flag for the Haggardstown men.
Just before the break, Mulroy added his third of the half to see the Jocks go in at the break leading by 0-6 to 1-1.
It remained tight in the second half but with the help of scores from Feidhelm Joyce and Conor Rafferty, the Gers were back on terms at 1-6 to 0-9 with just eight minutes remaining.
It was anyone's game at that stage but the Mairtins found the extra gear and scores from Mulroy and Whelan helped them pull two points clear entering the closing moments.The Gers did pull back a point but were unable to find the equaliser.
NH MAIRTIN: Craig Lynch; Paul Berrill, Mick Fanning, Mark Whelan 0-1; Padraig McDonagh 0-1, Conor Morgan, John Clutterbuck; Wayne Campbell 0-2, Gavan Mooney; Stephen Campbell, Eoghan Callaghan, Conor Healy; Brian McQuillan, JP Rooney 0-3, Sam Mulroy 0-4. Subs: Val Leddy 0-1 for G Mooney, Graeme McQuillan for M Fanning.
GERALDINES: Sean McEneaney; Ryan Trainor, Dan Corcoran, Tiarnan Hand; Jack Traynor, Gerard Hoey, Conor McDonald; Matt Corcoran, James Craven; Josh Arrowsmith, Conor Rafferty 0-1, Dara Hamill 0-1; Gareth Neacy, Jim McEneaney 1-4, Feidhelm Joyce 0-1. Subs: Shane O'Hanlon 0-1 for G Hoey, Stephen Reidy for J Traynor.
Most Read Stories