Amalgamations imminent as Louth pass new All-County Championship
January 15, 2019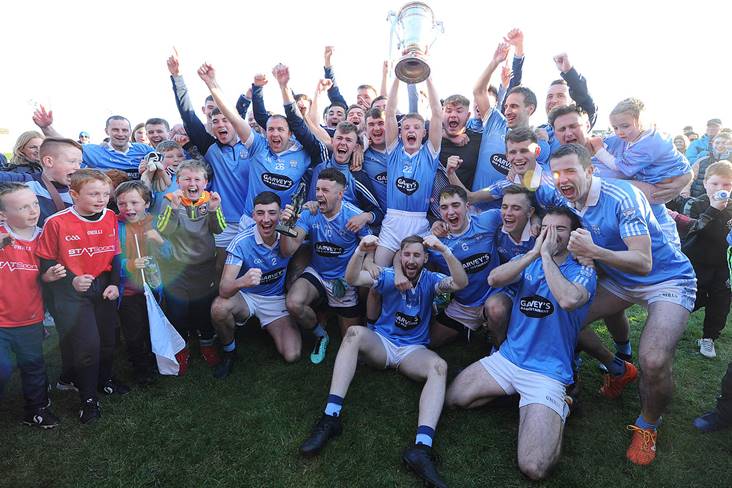 Celebration time for Newtown Blues after they retained the Louth SFC title following a 1-11 to 1-10 final victory over Naomh Mairtin at the Gaelic Grounds.
Amalgamated junior and intermediate teams will lock horns with senior clubs in a new-look Louth All-County Football Championship.
A motion put forward by Westerns was narrowly voted in by delegates at last night's County Board meeting, meaning the club championships in the Wee County are set for a major overhaul, starting in 2019.
The new competition - which will contain an unspecified number of amalgated sides, based on geographical localtion - will become the main one, with the winners going on to represent Louth in the Leinster Club competition, although an amalgamated side will not be allowed to do so.
The county's twelve senior teams will also contest the traditional SFC, which will no longer be viewed as the main competition. The IFC and JFC will also take place as usual during the summer.
Some of the stated goals of the new competition are to give every player in the county an opportunity to play at the highest level, stop inter-club transfers and improve the standard of the county team.
Most Read Stories