Smyth eyes improvement
January 03, 2019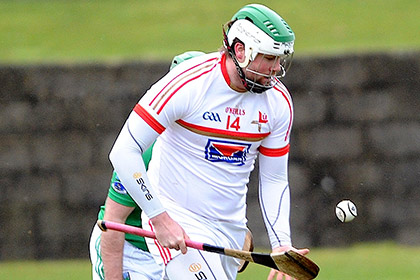 Louth's Gerard Smith
Gerard Smyth says it's important that the Louth hurlers continue to improve when they take on Longford this weekend.
Having beaten DCU / St Patrick's prior to Christmas, the Reds - under new manager Paul McCormack - will qualify for the inaugural Kehoe Shield final if they avoid an eleven-point defeat at Pearse Park on Saturday:
"The Longford game is definitely about showing improvement and that what we're doing in training is benefitting everyone. It's also about the management getting to see as many different players as possible and getting to know where on the field lads are best suited," the Pearse Og clubman told The Dundalk Democrat.
"In the two games leading up to Christmas, we played multiple combinations across all lines of the field, trying to find where lads are comfortable and what strengths in what areas we have and how to best utilise those.
"So far we're happy with the progress that we're making and in parts of training and matches the ideas are starting to click. It's about sustaining that for 70-plus minutes. At the minute, we're working hard on creating a good team spirit and cohesion in games."
Most Read Stories