The Physio's view: "Prevention is better than the cure"
January 25, 2019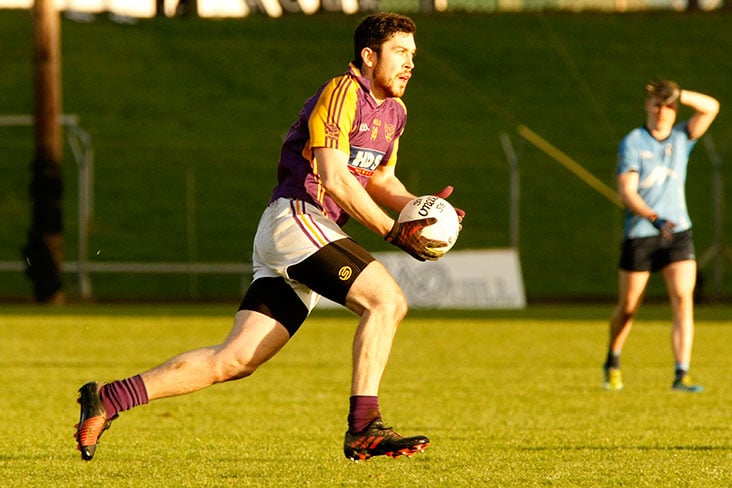 Fiachra Ward Wolfe Tones
by Fiachra Ward – Stamullen Physiotherapy & Sports Injury Clinic
As most clubs enjoy their offseason and unwind from the stresses and demands of a long playing season, we enter an important preparation period ahead of the New Year. Due to a 9-10 month playing calendar, players carrying chronic injuries often have an insufficient window to fully rehabilitate their injuries. They 'manage' their symptoms through the season, often to the detriment of their performance.
Assuming rest alone over the 2-3 month off season will cure them of their ailments is often a misconceived notion as when the intensity of training in the new year increases, old niggles can begin to resurface. In this modern era of playing, where fitness and conditioning levels of players are at an all-time high, spells on the side line nursing injuries can leave you further behind than ever.
The single biggest risk factor for any injury is previous injury to that area. This is most likely due to insufficient rehabilitation and returning to full activity without reaching baseline/symmetrical strength, endurance, flexibility and control levels. With this in mind, these 'problem areas' should garner specific attention in your offseason.
Education regarding injury prevention strategies through sufficient strength and conditioning programs, warm-ups, diet and hydration and rest are becoming much better understood and followed at club level. The role of the physiotherapist has become increasingly important in recent years and it's in the offseason where they can be of most use to lead a comprehensive rehabilitation program without outside interference from training and matches.
A thorough physio assessment for the provision of a tailored rehabilitation program with careful monitoring could be an invaluable tool ahead of the new year.
Fiachra Ward, Lead Physiotherapist – Stamullen Physiotherapy & Sports Injury Clinic
Fiachra Ward graduated from University College Dublin with an Honours degree in Physiotherapy in 2016 and is currently a Member of the Irish Society of Chartered Physiotherapists.
Upon finishing his studies, Fiachra completed the graduate internship program in the Sports Surgery Clinic, building a wealth of knowledge in musculoskeletal assessment and diagnosis, post-operative rehabilitation, clinical research and athletic rehab. He has also furthered his studies with various other professional development courses including dry needling.
Fiachra has a keen interest in all sports with a personal background in GAA football. He currently plays football with his home club Wolfe Tones, having represented Meath at Minor, u21 and Senior level. He has also worked in a professional capacity with Meath Senior, Junior and Minor teams since finishing his studies in 2016. This sporting background ensures a great understanding of the importance of comprehensive return to play rehabilitation and the pressures and demands surrounding a speedy return to play.
Fiachra enjoys working with patients across all ages and walks of life. He has particular interest in the rehabilitation of sports injuries and takes special interest in the treatment and management of low back, groin, hamstring and knee injuries.
Patients at Stamullen Physiotherapy are treated through individualised exercise rehabilitation programme specific to their needs. Strict attention is paid to the technical side of these rehabilitation exercises ensuring progress in a safe and effective way, often supported with video recordings for you to keep as a record.
A comprehensive range of services is offered including physiotherapy, neurological rehabilitation, sports specific rehabilitation, post-operative rehabilitation, strength and conditioning, orthotic prescription, biomechanical assessment, soft tissue massage, dry needling and electrotherapy. We also offer nursing home / home visits and domiciliary physiotherapy for people who have mobility difficulties and sports pitch-side cover (subject to availability).
The clinic is located along the main street of Stamullen, Co. Meath and has ample car parking available. Situated just 10 minutes' drive from Naul, Balbriggan, Ardcath, Bellewstown, Julianstown and Laytown and 20 minutes' drive from Drogheda, Duleek, Bettystown, Garristown, Skerries and Swords.
No referral necessary.
Appointments must be made for all consultations.
This can be done by calling 01 6870302 / 0876667092, booking online or emailing us at [email protected]
Most Read Stories