McGrath rues Louth's injury woes
March 06, 2018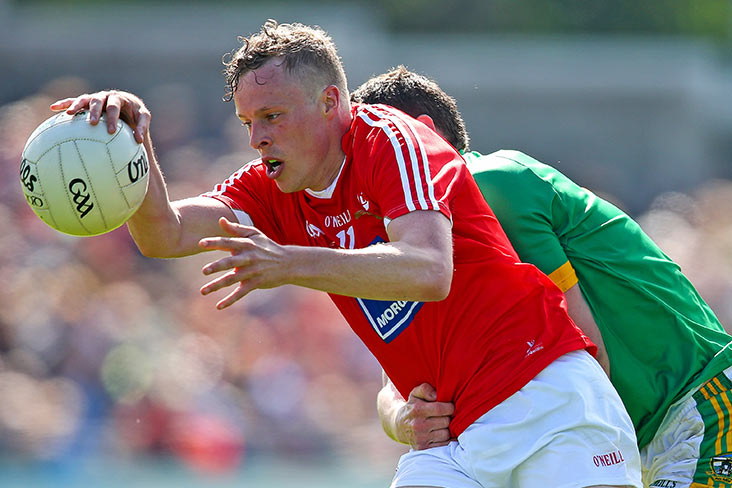 Louth's Jim McEneaney
Pete McGrath certainly could have done without the injury setbacks that have rocked the Louth footballers so far in 2018.
Having taken over a Wee County squad that had rose through the league ranks from Division Four to Division Two in successive seasons, the Down man has lost a string of key men to long-term injuries and Louth fell to defeats in their opening four league matches.
"We have been unfortunate in regard to long term injuries," he told gaa.ie ahead of this weekend's trip to Tipp. "Young Sam Mulroy broke an ankle in the first O'Byrne Cup match; Niall Conlon, who would have been in our full forward line also had to have an operation on his wrist; Jim McEneaney our centre half forward had a shoulder operation a fortnight ago, he will miss the remainder of the league; John Bingham has an ongoing knee problem which will rule him out for the foreseeable future as well.
"So in a county with finite numbers if you lose so many potentially good players with long term injuries it is disappointing, but that is where we are. It is a tough league, Division Two. It is highly competitive, Louth have obviously come up through the divisions for the last two years. It is a big step up and we have a young team.
"There has been quite a turnover in personnel in comparison to what was playing last year. We have a lot of young players in for the first time. So it is a learning curve, a difficult one, but we just have to get on with it."
Most Read Stories