GAA to make call on Ruislip clash before Leitrim board plane
March 01, 2018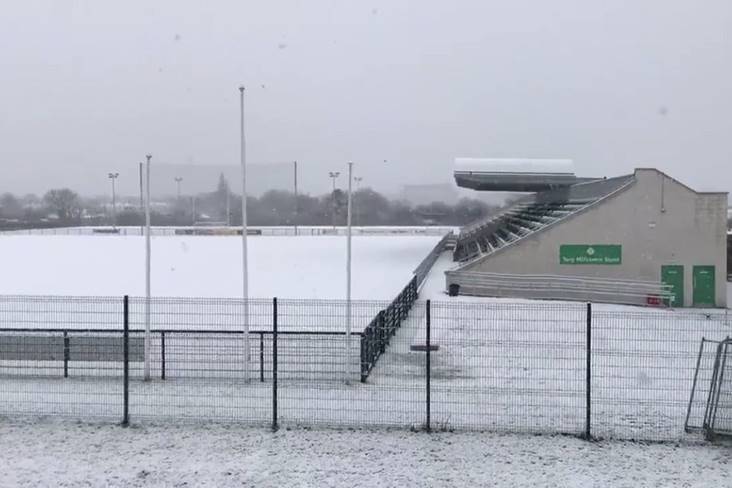 A wintery McGovern Park, Ruislip.
Leitrim's senior footballers are looking at a third postponed game between themselves and London in 11 years as a result of Storm Emma.
Brendan Guckian's side are due to travel to the English capital tomorrow to take on the Exiles as they look to leap them in the Division 4 league table.
However, between the likelihood of an unplayable pitch at Ruislip and flights being cancelled at Dublin Airport tomorrow, it's looking like Leitrim won't be travelling and a county board secretary Attracta O'Reilly explained that a call will be made before they board the plane tomorrow.
On two past occasions (in 2007 and 2011) league games between these two were called off at McGovern Park after Leitrim had already travelled across the Channel.
"A call will be made before we leave on Friday," O'Reilly told the Irish Sun. "Croke Park are monitoring the entire situation with regards fixtures this weekend and we are in contact with London.
"We'll just have to wait and see. A call will be made but it might not even be by the GAA - Dublin Airport could cancel flights."
Most Read Stories