Leitrim hurler loses family members in earthquake
November 15, 2017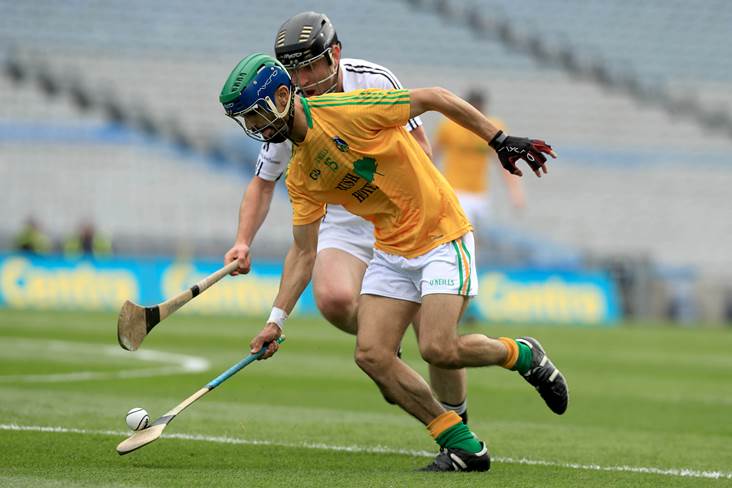 Leitrim's Zak Moradi with Michael O'Regan of Warwickshire.
©INPHO/Donall Farmer.
Leitrim hurler Zak Moradi has been left devastated by the news that he has lost a number of relatives in the Iran-Iraq earthquake.
Born in Iraq in 1991, Zak moved to Carrick-on-Shannon with his family as an 11-year-old, but many of his extended family still live in the Middle East.
"I know we have lost one of my uncles and some cousins," he told the Irish Times.
"My brother-in-law has lost his sister and her two kids, but we don't know what we are going to hear next. In other countries when there is a major disaster like in Haiti, there is always an international response and I hope that happens here."
While he is now based in Dublin where he is a member of Thomas Davis GAA club, Moradi continues to line out for the Leitrim hurlers. He became the first Iranian Kurd to play in Croke Park last summer when Leitrim came up short against Warwickshire in the Lory Meagher Cup final.
Most Read Stories