"This is a proper hard man's sport"
June 10, 2018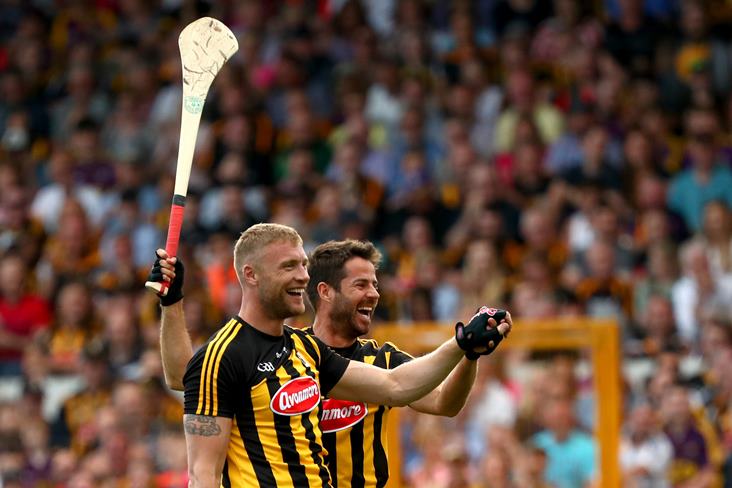 A League of Their Own stars Freddie Flintoff and Jamie Redknapp compete in a half-time hurling challenge at Nowlan Park
A League Of Their Own stars Jamie Redknapp, Freddie Flintoff and Rob Beckett were in Nowlan Park yesterday taking part in a hurling challenge.
They took to the field at half-time of the Leinster SHC clash between Kilkenny and Wexford to show off what they had learned under the tutelage of Cats legend DJ Carey.
"It's tough," Redknapp told Sky Sports. "I've got to be honest. I've a lot of respect for the guys that actually play this game. DJ Carey has been teaching us, I know he's a legend in this sport.
"This is a proper hard man's sport."
Flintoff joked: "Jamie was saying, because he was a hard man in football, that hurling might be his sport!"
Most Read Stories