Kildare GAA and Rugby clubs come together in support of Michael Mullan
December 21, 2018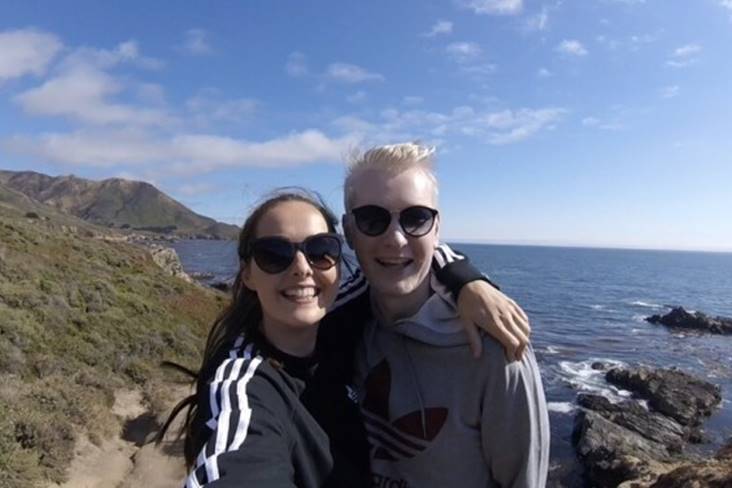 A charity match will take place at Naas Rugby Club on St Stephens Day in aid of the Michael Mullan Cancer Fund.
A host of Kildare GAA and Rugby clubs will come together next Wednesday, 26 December in support of the Michael Mullan Cancer Fund.
Players from Eadestown GAA, Two Mile House GAA, Naas GAA, Kill GAA, as well as Naas RFC will line-out in a charity match on St Stephens Day (throw-in 2pm).
The event, which is being hosted by Naas Rugby Club, has been organised to help raise funds for Michael who is battling a rare form of metastasized renal cell cancer and needs treatment in the US as the required medical treatment is currently unavailable in Ireland.
Now aged 26, the Eadestown native was first diagnosed with neuroblastoma in 1993 when he was 16-months-old. At the time there was a one in four chance of survival. After chemotherapy, surgery and a bone marrow transplant he remained cancer free until the age of 22. He was studying in his final year at Trinity when he was diagnosed with renal cell cancer which required surgery, a partial nephrectomy, on his 22nd birthday. He took two months off college to recover and still managed to graduate that year. He got a first class honours and was awarded a scholarship to Harvard. In November 2015, a simple cough, followed by a scan, led to a third diagnosis of cancer. He was in Boston and just days before his 24th birthday, he was told he had six-months to live.
Michael has always dedicated his time to helping others. He helped organise Kildare's Relay for Life which raised €30,000. Mick often visited St John's cancer ward in Crumlin, where he was treated as a baby, with presents for the patients. He has also volunteered with the Irish Teenage Cancer Trust, Harvard's Disability Project, assisted victims of crimes in court, and helped out with Best Buddies. Michael has dedicated his personal and professional life to helping those most vulnerable in society. Now it's our turn to come together and help Michael beat cancer for the third time.
Michael's parents have also instrumental in setting up the Ronald McDonald housing in Our Lady's Children's Hospital, Crumlin. Following Michael's treatment for neuroblastoma, his family and friends came together to give back to the hospital by arranging fashions shows in 1994 and 1995 raising over £50,000 in total. This was used for the construction of apartments for parents of children with cancer - the Ronald McDonald parent accommodation unit.
If you can't make it to Naas for the charity match on St Stephens Day, you can support Michael and his family by donating here: https://www.gofundme.com/michaelmullanscancerfund
Most Read Stories