Intensity the key for Kingdom
March 05, 2018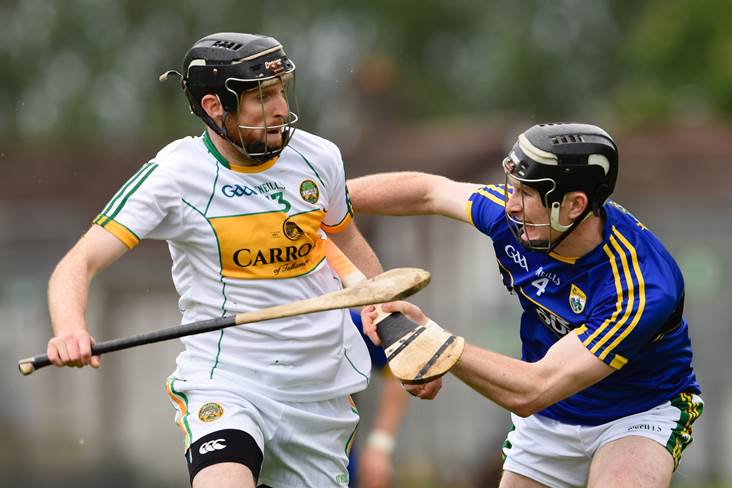 Offaly's James Mulrooney and Bryan Murphy of Kerry.
©INPHO/Tom Beary.
Kerry hurlers need to play to a higher level of intensity to get the best out of them or so states defender Bryan Murphy.
The Kingdom reached that level of intensity against Meath last Sunday week, but they will have to do it against Westmeath this weekend if they are to reach this year's NHL Division 2A final.
Murphy stated to the Kerryman that it was all about the intensity even before the ball is thrown in at the start of the game.
"We try to set the standard from number one up, try to set the intensity," said Murphy. "Even from the warm up we try to get the backs together with the forwards and we have our own goals, personal goals in the backs, not to concede any scores from play would be our main one and we did fairly well against Meath, they only scored 1-2 or 1-3 from play so that's a good day at the office anyday."
Most Read Stories