"Why shouldn't we celebrate our own stars?" - Gooch has no regrets
December 20, 2017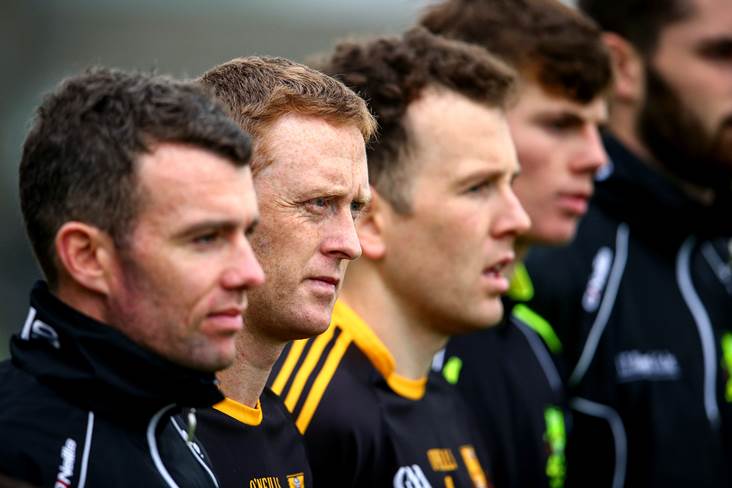 Dr. Crokes' Colm Cooper before his side's Kerry SFC final clash against South Kerry at Austin Stack Park, Tralee.
©INPHO/Cathal Noonan.
Colm Cooper has no regrets over his controversial testimonial dinner.
Eyebrows were raised within the GAA when news broke that the Gooch was to become the first GAA player to be feted with a testimonial dinner and he touched on the subject when appearing as a guest on Radio Kerry's Terrace Talk programme yesterday.
"Definitely not, I was privileged and honoured," he answered when asked if he was sorry he went ahead with the event.
"The idea was brought to me by a few people that I know, friends of mine. Look, it's be done for rugby players, it has been done for different sports people, GAA is probably one of the biggest sports in the country - why shouldn't we celebrate our own stars?
"Of course, anybody who breaks new ground in the GAA or does something new it's going to create huge debate. Look, I respect people's opinion who feel it might not be right."
On the subject of professionalism and the GAA, the five-time All-Ireland winner opined: "I don't see it going professional nor do I want to see it going professional because if Colm Cooper the gaelic footballer was a professional with Kerry GAA he certainly wouldn't be playing with Dr Crokes then.
"If you look at the rugby model, there are not too many guys playing with Munster playing with their clubs as well, whether it's Cork Con or any of that.
"I'm all for players being rewarded for what they do. I've friends in America and I tell them that we sell out stadiums for 80,000 people at whatever, €80 or €90 a pop for tickets. They can't understand that it's an amateur sport.
"I'm all for players being rewarded more. Am I for it being professional? No, I'm not, but rewarded more, yes."
Most Read Stories