Kerry to establish committee to keep young players at home
December 15, 2017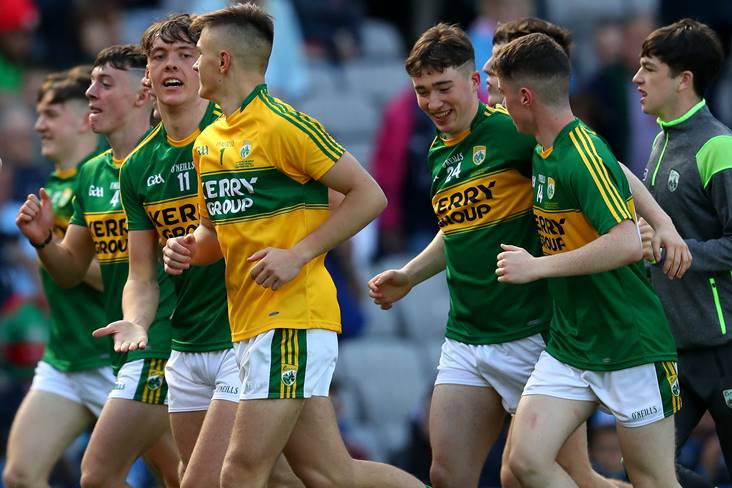 Kerry's David Clifford and goalkeeper Deividas Uosis celebrate.
.©INPHO/Tommy Dickson.
A special committee is to be established by Kerry GAA in order to combat the loss of young players from the game.
The Kingdom in particular have been hit by a raft of players heading down under to try their hand in the AFL and it has become so much of a concern that they have decided to form a committee with the intention of enticing young players to stay in the country.
County Committee chairman Tim Murphy stressed that it was impossible to compete with professional sports, but added that they had to try and encourage lads to stay in the game.
"There has been much talk over the past number of years about the AFL and their scouts poaching our players. I have been consistent in my view that as an organisation the GAA can never compete with professional sport - it is simply not possible," Murphy told delegates at the annual convention.
"What we can do is endeavour to create as attractive an environment as possible here at home and convey to our players the benefits of remaining in Ireland, while also assisting them with educational opportunities, career advice and enhanced employments prospects.
"I am happy to advise that the ad hoc committee set up this year has worked well and it came as a great boost in October when David Clifford confirmed that he was committed to Kerry for at least 2018.
"I hope to formalise this committee next year and ensure that any other players considering a move are given the benefit of choosing an attractive alternative to remain at home."
Most Read Stories