Galway club to be reimbursed for pitch damage
April 10, 2019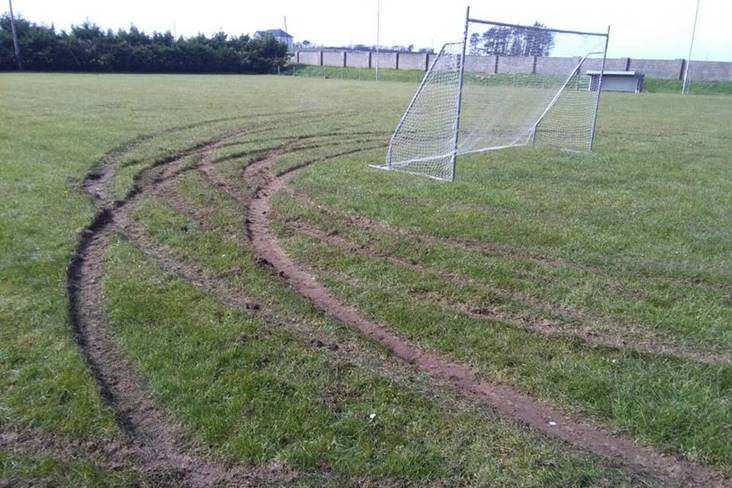 Joyriders leave tracks at the Glinsk GAA pitch.
The Glinsk GAA club have announced that they are to be reimbursed for the damage caused to its pitch over the weekend.
Photos emerged on social media of damage done to the pitch by vandals in a car or van which shocked the local community.
The incident has been widely condemned, but the club have revealed that the matter is now at an end after it was revealed that the repair work needed will be paid for.
Glinsk GAA PRO Aidan Brennan told the Roscommon Herald that the matter had now been dealt with.
"The matter has come to a satisfactory end as the people involved have come forward and are going to reimburse the club," said Brennan.
"The spread of the damage done to the pitch is quite considerable. The car tracks on the pitch are deep. Despite what has happened, a lot of good has come out of this. Neighbouring clubs such as Creggs, Williamstown, Kilkerrin United and Glenamaddy have very generously offered the services of their pitches while our own is being repaired."
Most Read Stories