Walsh unfazed by criticism
March 04, 2018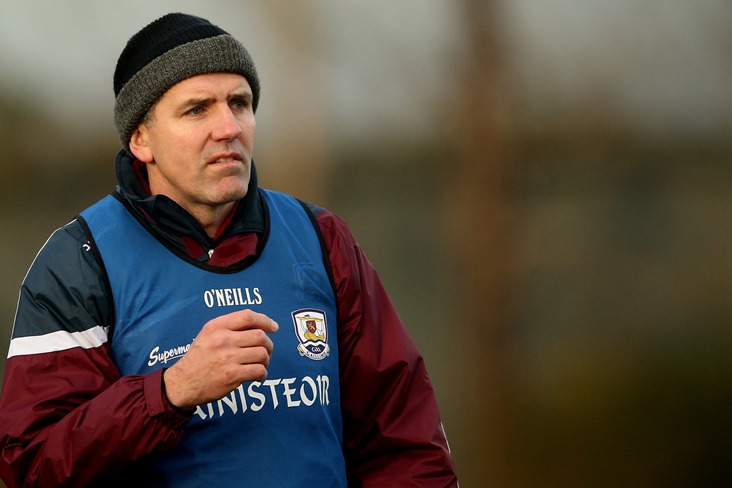 Galway football manager Kevin Walsh Galway ©INPHO/James Crombie
Kevin Walsh isn't paying any heed to the recent criticism levelled at his high-flying Galway footballers.
The Tribesmen have taken to Division 1 football like a duck to water by winning their first four games, but there has been criticism of their tactics with Colm O'Rourke suggesting they have "turned a bit ugly" since Paddy Tally joined their coaching staff.
"It doesn't bother me what people say about it. Some people don't even see the match," the Galway manager said in an interview with The Irish Times.
"Sometimes we conceded high enough in the league last year, but there are certain games you go with what the opposition is like. Sometimes you are going to concede more and sometimes you are going to score (more). If you feel there is a shootout, then you have a shootout. If there are games in which you need to protect, you do that. We aren't just trying to develop one system.
"We are still learning what is out there, so we have to get to a point where we are adaptable to play the different kind of opposition we might face. And whether people from outside see it as a counter-attacking or an ugly style or whatever - people will see what they want to see. We just have to get the best out of our players."
Most Read Stories