Dublin-Kerry game could have been played, admits McGill
March 02, 2018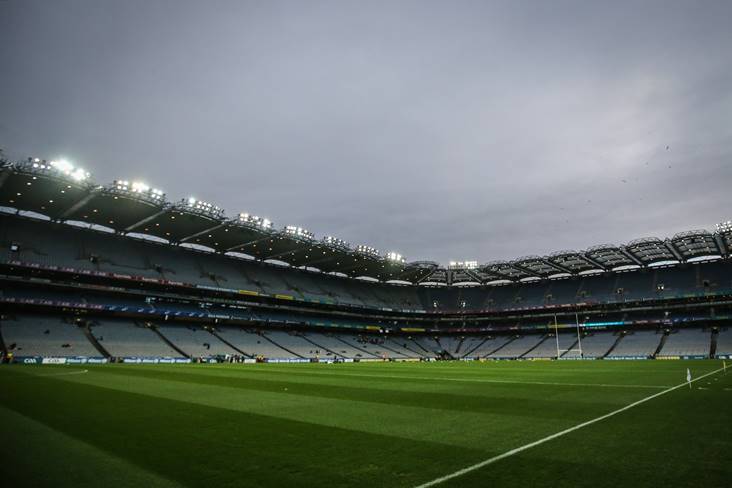 The Croke Park pitch before the mens-ladies league double-header involving Dublin, Cork and Donegal.
©INPHO/Oisin Keniry.
The GAA's Head of Games Administration Feargal McGill says Croke Park could have hosted the glamour Allianz Football League clash between Dublin and Kerry tomorrow night.
Croker has undersoil heating, but concerns about the condition of roads and footpaths around the stadium in the wake of the 'Beast from the East' forced the GAA to postpone it along with the other 32 Allianz League fixtures scheduled for this weekend. 
"There is undersoil heating in Croke Park. We held an event meeting in relation to that game specifically," he explained to the Irish Daily Mirror.
"It wasn't the pitch that gave us concern, it was the footpaths surrounding Croke Park and if you're in mid-thaw on Saturday evening at five o'clock, people's safety was foremost in our minds.
"We do feel that the pitch would have been playable, but we've a lot of snow inside the stadium which has to go somewhere so that would be an issue we'd have to consider as well."
The Leitrim man added: "There were isolated games here and there that would have had a better chance of surviving than others, but we just thought discretion the better part of valour and put people's mind at ease.
"A games programme like this involves not just the teams, there's supporters, match officials, all of the people around the country in Tullamore or Portlaoise or wherever that have to make plans to be stewards and have to drive to it and have to come through back roads to get to these venues so we thought it was wisest just to pull the whole programme."
Most Read Stories