Gilroy doesn't care what pundits think
February 26, 2018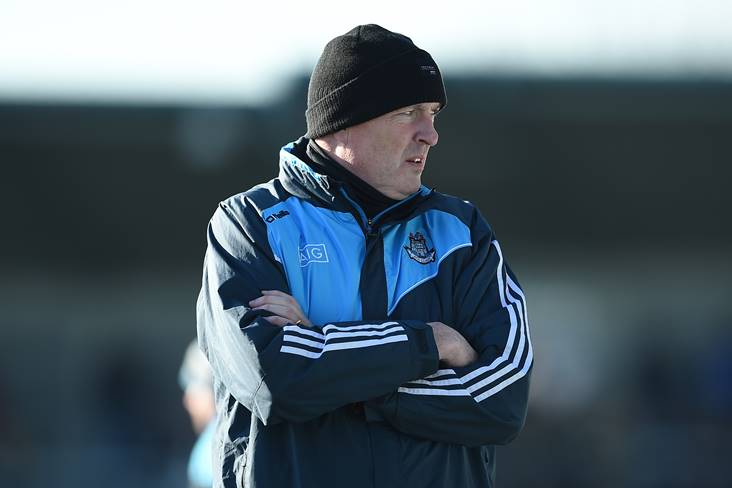 Dublin manager Pat Gilroy.
©INPHO/Tommy Grealy.
Pat Gilroy says he has no interest in what the pundits have to say.
Gilroy has endured a baptism of fire since his much-hyped appointment as Dublin hurling manager, but reckons yesterday's gusty performance against All-Ireland champions Galway could mark a turning point for his relegation-threatened side.
"I hadn't a clue what they (pundits) have to say and I don't pay any attention to it. We're focused on what we do in here and I have no interest in what others say to be honest" he told RTÉ.
"It was a much better performance than last week (against Limerick). We were right in it up until the end. The things we'd focused on bringing to the game during the week - we did.
"We have to improve. The ball isn't sticking in the forward line as much as it should. Our finishing could have been a bit better. We certainly had more goal chances today than we had in any other game. 
"It was very encouraging that the things that we worked on during the week, we brought to the game today. And look, we made mistakes today but you couldn't fault their effort. 
"I think we got a foundation today for building our game and we're encouraged by it." 
Most Read Stories