Mourne men failed to make wind count - Harrison
March 26, 2019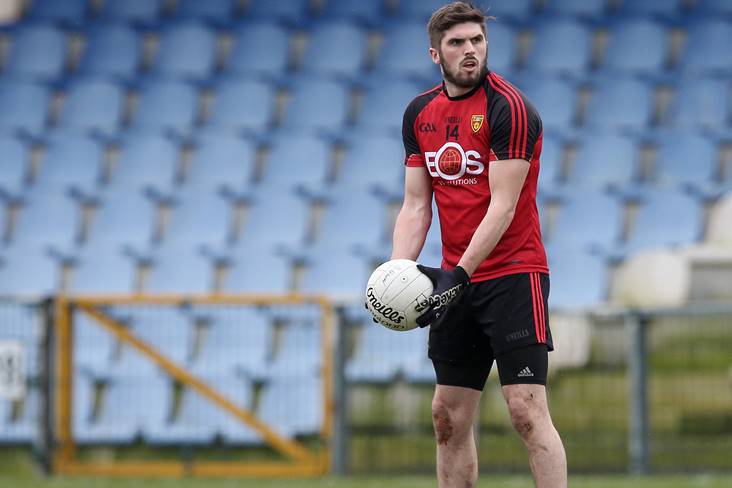 Down's Connaire Harrison.
©INPHO/Ryan Byrne.
Connaire Harrison accepts that Down's failure to make the most of wind advantage cost them on Sunday.
The Mourne County would have secured promotion to Division Two if they'd beaten or drawn with neighbours Louth at Newry, but failed to score between the ninth and 46th minutes. Despite having had a strong wind behind them in the first half, they trailed by 0-4 to 0-3 at the break.
"We weren't composed enough in the first half with the breeze, where they did enough in the second half with it to get them over the line," the 2017 All Star nominee told The Irish News.
"There was a gale-force wind and we only contributed three points with it at our backs. You need to be smart with the ball. A lot of them were pot-shots, we were shooting and not even looking at the goalposts, relying on the wind to take the ball over the bar.
"It's not going to do it for you in games like this and definitely not going to do it come championship time, so there's a lot to work on."
Most Read Stories