"I'm sure somebody, somewhere is making money out of it"
July 30, 2019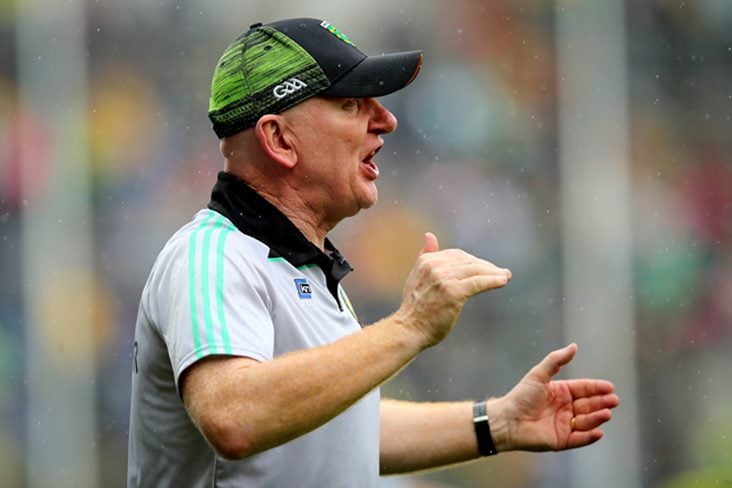 Donegal boss Declan Bonner during his side's drawn Super 8s clash with Kerry
Declan Bonner says it's a bone of contention that Donegal's crunch Super 8s clash with Mayo isn't being broadcast on free-to-air television.
Sky have exclusive rights to Saturday night's massive Round Three SFC quarter-final meeting in Castlebar, which means a large number of potential TV viewers won't be able to take in the action from the comfort of their armchairs:
"The viewing figures aren't there [for Sky], but I'm sure somebody, somewhere is making money out of it," the Ulster champions' manager told The Irish News. "A match of that magnitude, you'd want to see on RTE, there's no doubt about that.
"I've been visiting people in nursing homes and hospitals over the last couple of weeks and they don't have it on Sky. They'd like to see the game, but they don't have the option now. That decision was made way above where I am. You'd like everyone to see it. It's been a bone of contention, but the GAA have signed a deal with Sky and that's not going away any time soon.
"This is a Sky game only. That's part of the deal and they won't let RTE in. We have a job to do in Castlebar and we don't concern ourselves too much with that. It's not ideal. There is a huge audience out there who will want to see the game on Saturday evening."
Most Read Stories