Murphy will play anywhere
December 22, 2017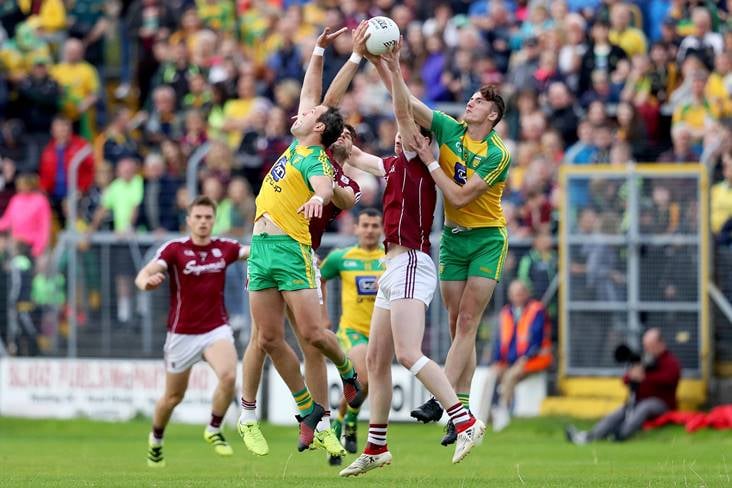 Galway's Paul Conroy and Thomas Flynn with Jason McGee and Michael Murphy of Donegal
Michael Murphy says he will play wherever he's asked to play for Donegal in 2018.
The 2012 All-Ireland winning captain is rated as one of the best full forwards in the country, yet is more often than not deployed further outfield.
"I will try to get my place on the team first," a typically modest Murphy told the Irish News.
"Look, it doesn't matter where I am played. I enjoy midfield as well as full forward and it is where you are involved and can influence the game is the big one where you put trust in the management to figure that one right.
"So I have enough of a challenge to get my body right and get back out on the pitch and get fitness levels up.
"If that means playing full forward, centre forward, midfield or centre half back, I will be happy to play there." 
Most Read Stories