Tyrrell: Wexford are at a crossroads
July 16, 2018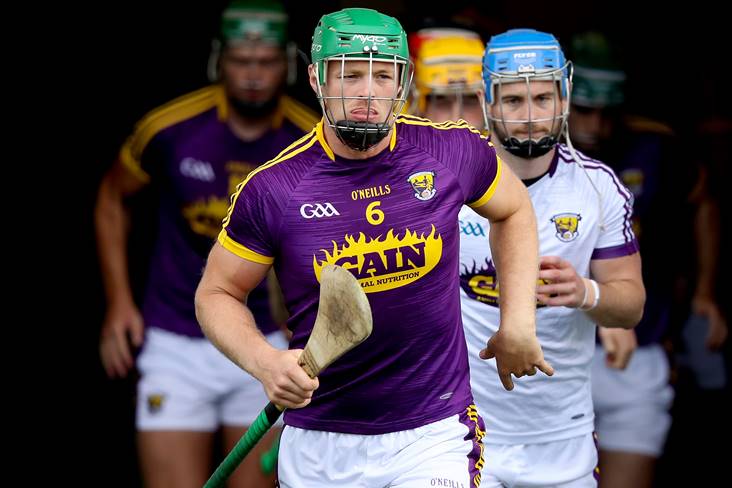 Wexford's Matthew O'Hanlon leads the Wexford players out to the pitch.
©INPHO/Oisin Keniry.
Jackie Tyrrell believes Wexford's sweeper system is outdated and that a change of direction is needed.
"They'd a very good year last year and this year, I feel they just stagnated," the former Kilkenny defender said on The Sunday Game.
"I was at the last round of the round robin when they played Kilkenny. And I left that night after Wexford had coughed up a nine-point lead and I said, 'the sweeper has actually been buried tonight in Nowlan Park'.
"I just feel it's a dated system. It has brought Wexford to a certain level. The top teams now know how to beat it. We've seen Kilkenny know how to beat it, Tipperary, Clare know how to beat it now. 
"So, I feel that they need a new direction. They need something fresh. We've seen examples of where Shaun Murphy (usually employed as a sweeper) can just be taken out of the game. 
"So, Wexford are probably at a crossroads right now."
Most Read Stories