Club comes first in Carlow
July 03, 2020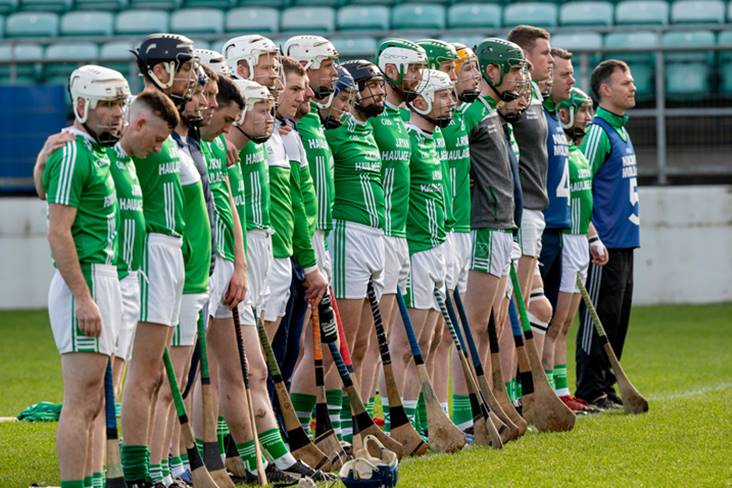 The St Mullins players stand for the national anthem. ©INPHO/Morgan Treacy.
Carlow GAA have reiterated the Association's stance on the return date for collective inter-county training.
While outlining revised plans for the staging of the county championships, Carlow GAA stated that there will be "no inter-county accessibility" of players before September 14, as per the GAA's Return To Roadmap. Once their club has exited the championship, players are free to resume inter-county activity after that date.
With the existing draws retained, there is no relegation from the 2020 Carlow hurling and football championships but promotion will stand across both codes.
They aim to run off the SHC, IHC and JHC finals in their entirety before the start of the football competitions. The hurling finals will be played on the weekend of August 28 with the football deciders fixed for the weekend of October 9.
Revised 2020 Carlow club calendar
Hurling
SHC, IHC, JHC round 1 - weekend of 24 July
SHC, IHC, JHC round 2 - weekend of 31 July
SHC, IHC, JHC round 3 - midweek 5 August
SHC, IHC, JHC round 4 - weekend of 7 August
SHC, IHC, JHC round 5 - weekend of 14 August
SHC, IHC, JHC semi-finals - weekend of 21 August
SHC, IHC, JHC finals - weekend of 28 August
Football
SFC, IFC, JFC A and B round 1 - weekend of September 4
SFC, IFC, JFC A and B round 2 - weekend of September 11
SFC, IFC, JFC A and B round 3 - weekend of September 18
SFC, IFC, JFC A and B quarter-finals - weekend of September 25
SFC, IFC, JFC A and B semi-finals - weekend of October 2
SFC, IFC, JFC A and B finals - weekend of October 9
JFC C dates TBC
Most Read Stories