Spring clean claims Geraghty's gaelic football memorabilia
February 17, 2018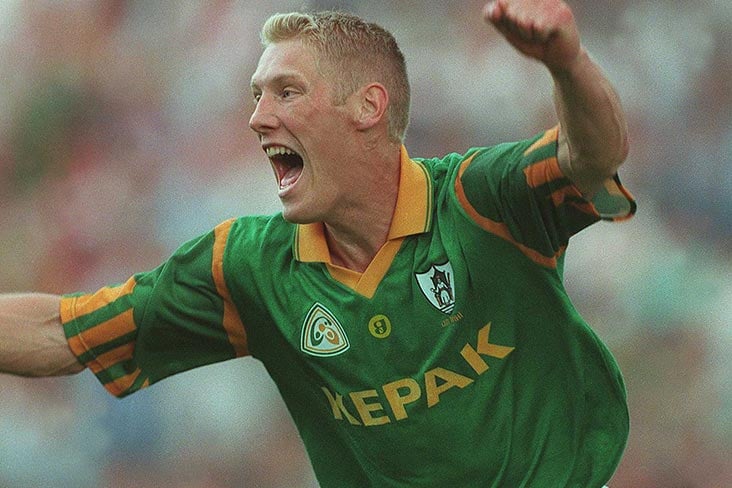 Graham Geraghty celebrates a score for Meath in 1996. The All star is still going strong for his club Clann Na nGael.
Graham Geraghty lost a lot of the memorabilia he had accumulated during his illustrious gaelic football career in a 'spring clean' a couple of years ago.
The 1999 All-Ireland winning Meath captain was a guest on Newstalk's Off The Ball today and revealed: "I used to have quite a bit up to about two years ago.
"I was clearing out one of the rooms upstairs and put a lot of jerseys and balls and memorabilia into three or four plastic bags, or black bags, and left them in the garage to sort out at a later date.
"My wife was having a spring clean at the same time so they all ended up in the one place I think.
 
"The big thing for me would have been a ball I had signed by the seven All-Ireland winning captains from Meath, and sadly some of them are no longer with us.
"To have that, I have a picture at home of the seven of us together, but to have the ball would have been nice but I have All-Ireland winning balls, balls signed from when I would've played with Ireland."
Most Read Stories