Some not reassured by 2.5 second incursion report
June 05, 2020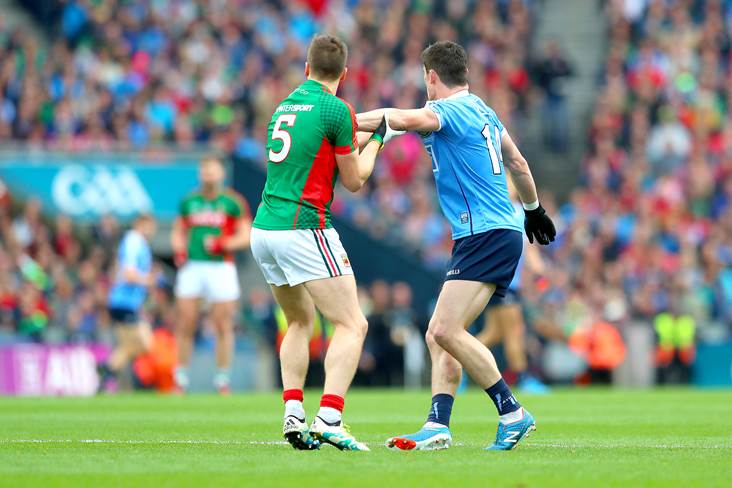 Mayo's Lee Keegan and Diarmuid Connolly of Dublin tussle.
©INPHO/James Crombie.
The StatSport GAA Proximity Report says that 2.5 seconds is the average length if time that football players are within 2m of each other during a game.
The report also said that on average players break the 2m social distancing rule 17 times per minute in a game.
Some are reassured by the report while others argued that a tight marker could spend a whole game holding another players jersey.
Most Read Stories