Four young Kildalkey stars raise €25,000 for cancer
June 01, 2020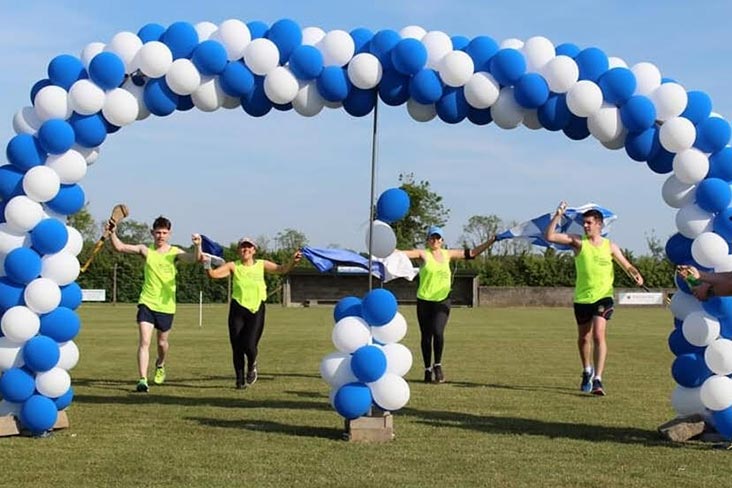 The finishing line is in sight for Nicky Potterton, Beverley Lynch, Ellen Conneely and Evan Fitzgerald
Four young stars from Kildalkey Hurling and Camogie Club in Meath completed a gruelling 400km in 7 days for The Irish Cancer Society. Beverley Lynch, Ellen Conneely, Evan Fitzgerald and Nicky Potterton have raised €25,000 for the cause.
Ben McCormack (9) started the proceedings from Kildalkey. This young lad has been a huge inspiration, following his own battle with cancer, which he has beaten, always with a broad smile. Ben cycled the route with the runners and was presented with a special hurley at the end.
The runners have been blessed with beautiful weather all week, although the heat was taxing at times. Huge crowds marked the route every evening, culminating in a Guard of Honour from the Senior Hurling and Camogie panels.
Kildalkey and Meath are blessed to have four driven individuals who are role models for every youngster in the County.
There was some emotional speeches at the end; cancer has been felt by every family.
Once again, the GAA have proven to be more than just sport, it is an integral part of the community.
Most Read Stories