"I was dragged off like you'd drag a dog"
July 16, 2018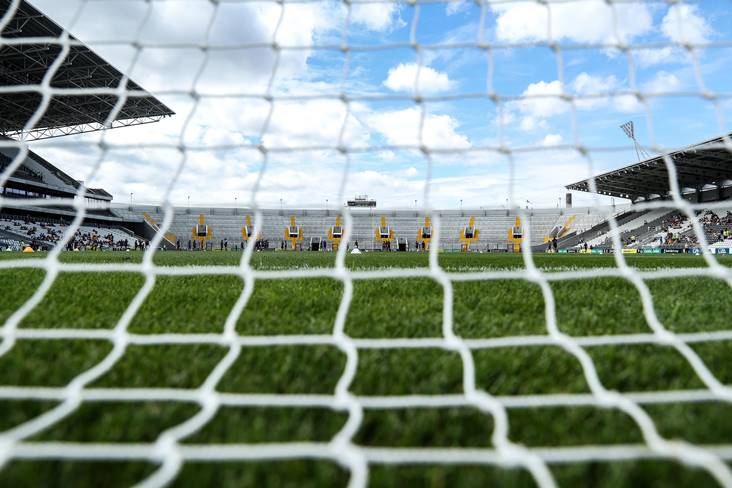 A view of Pairc Uí Chaoimh before the All-Ireland SHC quarter-final clash between Clare and Wexford.
©INPHO/Oisin Keniry.
Two Clare supporters took to the airwaves today to express their disgust at the actions of stewards in Pairc Uí Chaoimh on Saturday.
Following the Banner's All-Ireland SHC quarter-final victory over Wexford, photographs emerged of two supporters being removed from the pitch by stewards, having entered it to celebrate their team's win. Speaking on Clare FM, Gerry McNamara - who was one of those to enter the pitch at the final whistle - hit out at the treatment he received at the hands of the match stewards.
"I went on the field and I spotted a gap between two stewards and I made a b-line for the players to congratulate them. I was dragged off like you'd drag a dog," he said.
"Yesterday, all the people went on the field in Thurles. After the Munster final, you could go on the field in Thurles. What's the difference in Páirc Ui Chaoimh? I was manhandled, my arm is black and blue."
Another caller, James O'Halloran, said his 65-year-old father was also left with bruising after being forcibly removed.
"He went on there on Saturday to congratulate the players, he was ecstatic. He went over to John Conlon, he got as far as them. The three stewards approached him from behind, they grabbed him with some force on both his arms. He's quite bruised and quite shook up after it," he explained.
"We're quite reasonable people. If someone had come up and said that to my father, I'm sure he would have come off the field immediately. He wasn't given that opportunity.
"You can see it in the pictures, he was carried off like he was a criminal."
Most Read Stories