Monaghan stalwart Liam Stirrat passes away
November 22, 2017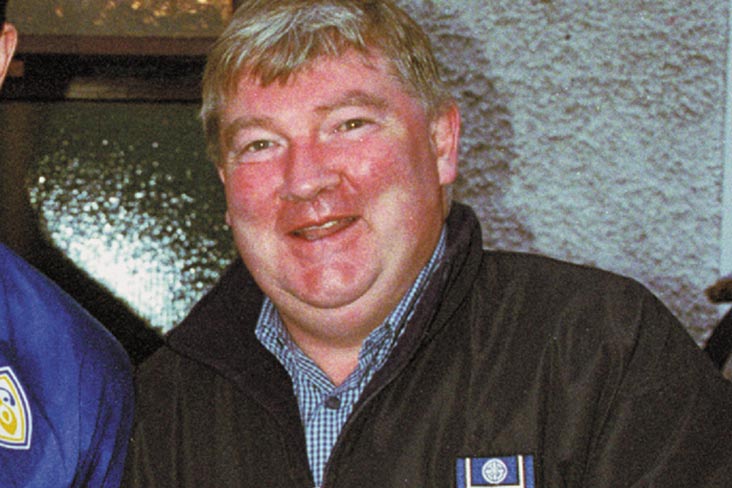 The late Liam Stirrat
Monaghan GAA is in mourning following the death of one of its most devoted gaels, Liam Stirrat.
The Scotstown man passed away on Tuesday morning and will be remembered as a man who served both his club and county with distinction throughout his life.
His first involvement with the Farney County came back in back in 1964 when, as a 15-year-old, he was called into the county's minor squad. 
Liam represented Monaghan at minor level for four years and in 1967 he donned the white and blue in the U21 grade before joining the senior squad in 1968. He became manager of Scotstown in 1977, a position he held until 1982 and managed the Monaghan senior team for three years (1980 to 1982), during which time they reached Division 1 of the National Football League. 
He was elected as vice-chairman of the county board in 1982 and became chairman in 1987 with one of his proudest achievements being acquiring the land for the training facility at Cloghan. He was chairman in millennium year, a year that saw Monaghan acquire their own coat of Arms and, along with John Heaphey and JP Graham, he set up the Treasury of Trophies, recording the origin of all the trophies and laying down conditions for the sponsoring of trophies going into the future. 
The election of Sean McCague as president of the GAA was a great thrill for Liam and he regarded Sean as one of his greatest friends, although he also said that the person he missed the most was the late John McAviney. 
Liam also served as Assistant Treasurer of the county board with the late Paddy O'Rourke and held the post of Treasurer in 2003 and 2004. He was Assistant Treasurer again in 2005 and was elected to Central Council in 2007. 
He married his wife May in 1974 and together they had five children - Amanda, Declan, Liam, Ashling and Dara.
Funeral arrangements
Requiem Mass will be celebrated at 1pm on Thursday in St. Mary's Church, Urbleshanny, Scotstown, Co. Monaghan followed by burial in the adjoining cemetery. Family time please on Thursday morning.
Most Read Stories