Jayo turned down chance to join Liverpool
November 19, 2017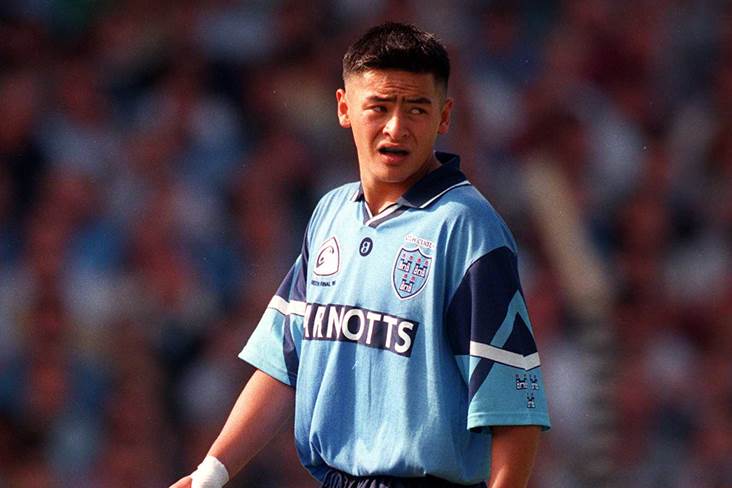 Dublin's Jason Sherlock in 1995.
James Meehan/Inpho.
Jason Sherlock has recalled how he nearly signed for Liverpool in 1995.
Sherlock, who recently launched his autobiography, had been playing in the League of Ireland with UCD when the then Liverpool manager Roy Evans asked him to join after a summer friendly match between the students and the Reds in Lansdowne Road. However, the then 19-year-old decided to commit to the Dublin footballers and went on to become the star of that year's championship as they landed the Sam Maguire.
"I spoke to Roy Evans after the game," Sherlock said in an interview with Off The Ball.
"He said 'listen you did really well, we'd love to get you over. That was May of '95, and I was going in to get involved with the Dublin senior team. That was probably as close as I got to playing for Liverpool.
"Obviously the summer took a different turn from my own point of view- it was very successful."
Sherlock added that he had no regrets about turning down the Premier League giants.
"The Liverpool thing- that's as close as I got. That's my 'I could've been a contender' story! But the way things have worked out over the last few years, I wouldn't have had it any other way."
Most Read Stories