'I may have got a bit carried away with myself'
December 15, 2017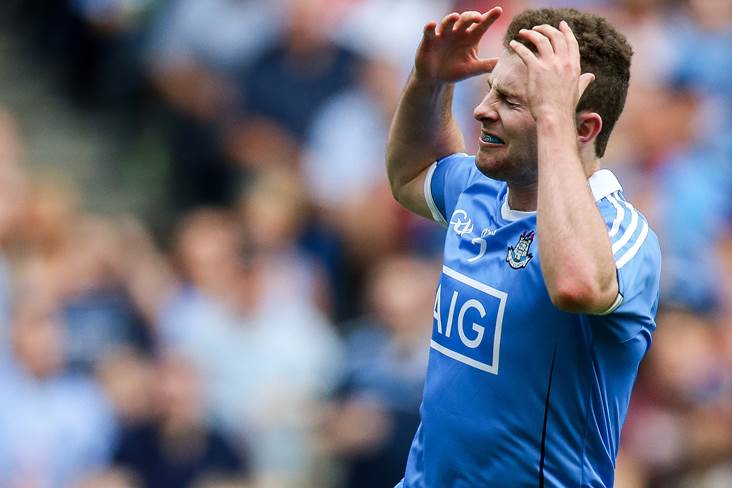 Dublin's Jack McCaffrey reacts to a missed goal chance.
©INPHO/Gary Carr.
Jack McCaffrey admits he was taken aback by the reaction to his celebrations at Dublin's All-Ireland final victory banquet last September.
The Clontarf clubman, who tore his cruciate ligament during the dramatic one-point win over Mayo, stole the limelight from manager Jim Gavin and captain Stephen Cluxton during an interview with 'The Sunday Game' by having some fun in the background.  
"It was a celebration obviously, but I may have got a bit carried away with myself," he told the Irish Independent at the launch of the GOAL Mile in Irishtown, Dublin.
"I'd been sitting at that table, as opposed to being outside milling around with fans, because I couldn't really stand (due to injury), and I was availing of what was available there!
"Look, everyone was on a great buzz. It was light-hearted enough. It was funny (the reaction). I didn't really realise, I wasn't on the phone much that night but the next day it was probably the most messages...whatever about winning the game, something like that is probably what gets you noticed, shall we say."
Most Read Stories