"If the underdog was never to win, the underdog would never play"
April 23, 2019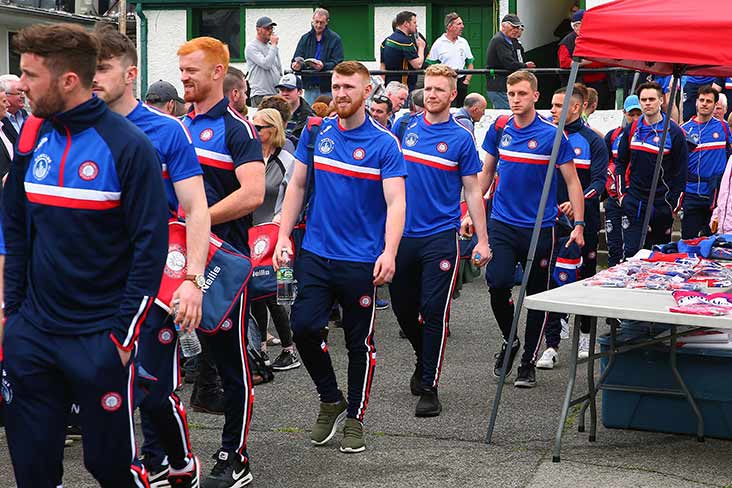 The New York team arrive for their Connacht SFC clash against Leitrim at Gaelic Park
New York manager Justin O'Halloran insists his side will not go in against Mayo expecting to lose.
James Horan's charges are 1/100 favourites to overcome the Exiles at Gaelic Park on May 5th but the underdogs are up for the battle:
"We were in a similar position in 2016 when we were preparing for Roscommon," O'Halloran told The Irish Examiner. "We were coming to training every Sunday morning when Roscommon were beating the likes of Kerry and Donegal, losing narrowly to Dublin, and then getting to a league semi-final.
"So it was hard to keep the lads motivated that time; we were telling them not to worry about Roscommon, but worry about what we were doing and, lo and behold, we went out and pressed them high up the field, got some breaks and took advantage of them and were only beaten narrowly.
"So you never know. If the underdog was never to win, the underdog would never play. We're the underdog, we're going out to win and if we perform to our highest ability and Mayo don't have their best day at the races, there's a chance we could be right there until the end."
Most Read Stories