Dubs thanked for bringing Sam to McAnespie monument
August 23, 2019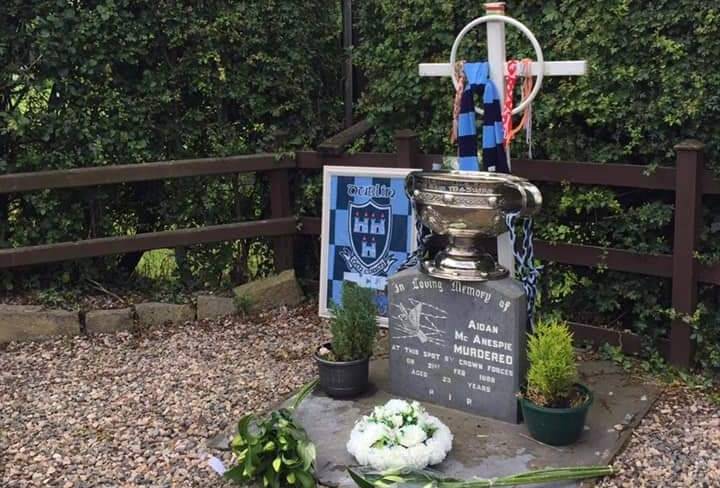 The Sam Maguire on Aidan McAnespie's monument.
The family of Aidan McAnespie have thanked the Dublin supporters who stopped to pay their respects at his monument on their way to the Super 8s clash between Dublin and Tyrone in Omagh earlier this month.
McAnespie, then aged 23, was shot dead on the Tyrone-Monaghan border area as he walked through a British army checkpoint on his way to Aghaloo GAA grounds to watch a match in February 1988. A GAA club in Boston is named in his memory.
In a touching tribute, the Dublin supporters placed the Sam Maguire on his monument.
Most Read Stories