McStay rues poor finishing
June 18, 2018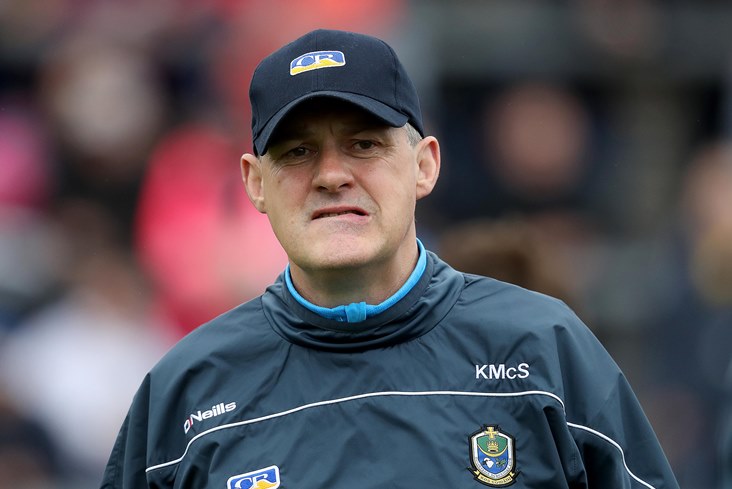 Roscommon boss Kevin McStay during the Connacht SFC final at Hyde Park
Roscommon boss Kevin McStay was left to rue a tally of 13 wides after his side was dethroned as Connacht football champions by Galway yesterday.
After taking a 1-5 to 0-5 lead into the break, the Rossies only managed a further 1-1 in the second half, with their second goal coming from a late Conor Devaney penalty.
"The wides just drained us," a crestfallen McStay said.
"Even when we got the penalty you think right here we go, but we followed it up with two chances that just didn't let us build momentum or kick on," McStay reflec
"If we had got to three or four (ahead) I've no doubt we would have really put it up to Galway because they weren't playing that well. The first half was very flat and was perfection for us, that was exactly what we wanted to do, but the second half wasn't anything near what we had hoped."
The Ballina native is hopeful that the Rossies can still qualify for the Super 8s.
"I have a feeling we'll react well, because we have to react well," he continued.
"If we don't react well, lads at the end of their careers start drifting away. Management wonder where are we now and can we build on this? We have to get something out of the championship season. Coming into it back in April, we said we have to win two championship matches this season.
"If we win two championship matches this season we'll be able to reflect on a good season because it means we're in the Super 8s. We want to be part of it."
Most Read Stories