Video: Minor shows major respect
January 02, 2018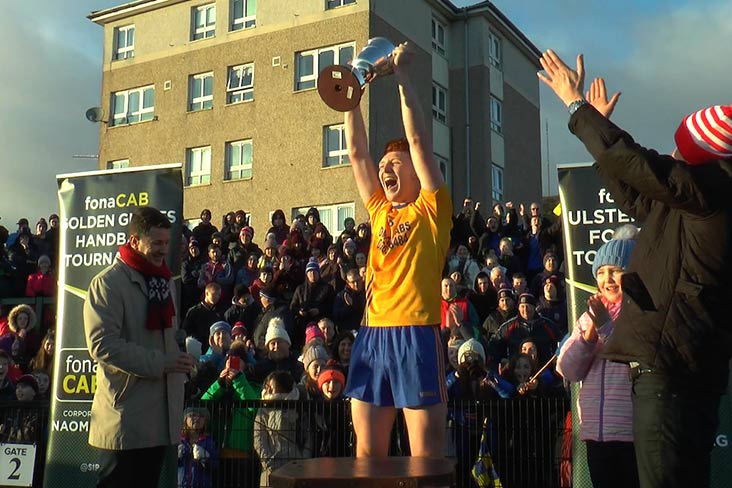 Enniskillen Gaels captain Eoin Beacom raises the Ulster MFL Cup.
Remember the name Eoin Beacom because on New Year's Day the 18-year-old from Fermanagh showed a superb example to the rest of the GAA world for the rest of 2018. 
Right after winning the prestigious Fonacab Ulster Minor Club Tournament Final, the Enniskillen Gaels giant turned to his defeated opponents from Ballinascreen and helped them to their feet. 
"It's the best feeling in the world to win." says Eoin. "But I know how it feels to lose here."
The Gaels are bringing the cup back to Fermanagh for the first time since 1988 after winning by 1-6 to 0-6.
Camera by Mark Quinn and video by Jerome Quinn Media 
Most Read Stories