"It gets under my skin" - Cosgrove defends Dubs in money debate
July 17, 2019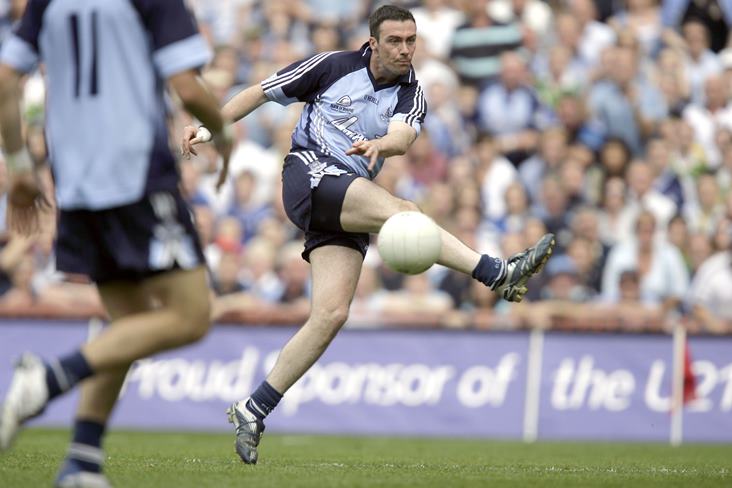 Ray Cosgrove during his playing days with Dublin seniors
The claim that Dublin's dominance of the gaelic football landscape is down to money has been resolutely rejected by former star Ray Cosgrove.
The Kilmacud Crokes clubman – who is currently helping out with the county's U-16 development squad – argues that 'work and effort' has laid the foundations for the 'Drive for Five'.
"It's got to do with the work and effort and the application," the 2002 All-Star stated in an interview with Independent.ie.
"There's only so many hours in a week the guys can train. All the players are in work or college so it's not as though they're full-time professional athletes where they can do any more than any other team.
"It gets under my skin."
Success breeds success as far as Cosgrove is concerned.
"Success is a big thing. When you're successful at underage, that carries through the senior level.
"And when you're winning senior titles, that always helps to keeps fellas coming back for another year."
Most Read Stories