Granard GAA remember much-loved young footballer, Niall
March 19, 2019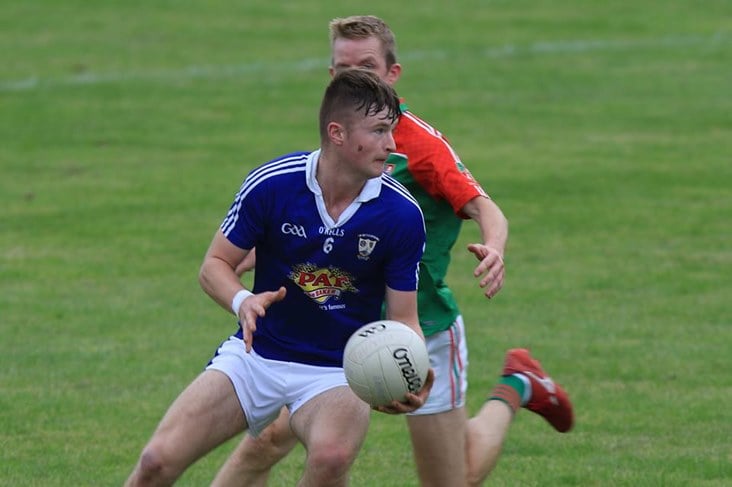 The late Niall O'Hara
St Mary's, Granard have paid an emotional tribute to their brilliant young midfielder, Niall O'Hara, who died yesterday.
Twenty-year-old Niall, who had represented Longford with distinction at underage level, donned the No.8 jersey in a senior challenge against the Longford U20s on Sunday and was a talented young footballer, around whom Granard hoped to build their team for many years to come.
Devastated by the loss of their popular clubman, St Mary's took to Facebook to honour him:
"There was great sadness in Granard and surrounding areas when word started to reach everyone of the tragic passing of Niall O'Hara, Muckerstaff, yesterday. Niall was a member of a great St Mary's G.A.A. family and was carrying on a proud tradition of O'Hara family involvement in our club. He had a great reputation to live up to from day one and no better buachaill than Niall to live up to that family reputation. He was a vital member of our underage teams for the last ten years and also represented Longford underage teams during that period. Still only twenty years of age he has been on our senior team for the last few years and looked at home from day one. St Mary's have a very young senior panel this year and there is great hope among our supporters for success on the field this year. Niall was one of our players that raised the hopes of our supporters and the way he had been playing at centrefield in recent challenge games gave us grounds for those hopes. He wore the No 8 jersey in a challenge against Longford U20's on Sunday and had a great game. A young lad living up to his potential. Many of us looked on Niall as a man that would be one of the players that would backbone St Mary's senior team for the next 10/15 years.
"Off the field Niall was a grand young lad, liked and respected by all who knew him. He was a very friendly gasún and will be a huge loss to his family, relations, his team mates and many friends around Granard and in Maynooth College. Families, teams and communities are built around lads like Niall and his passing will be sorely felt by all who knew him. He was true BLUE, a great Granardman, he was one of us and we were proud and lucky to call him one of our own.
"To his parents, John and Johanna, his brothers Oisin and LIam , Grandmother Ann, and extended family we offer our sincere sympathies on your great loss. St Mary's, our players, members and supporters will be there for you in your hour of need, we share your great loss and our thoughts and prayers will be offered for your family.
"Niall O'Hara, Rest in Peace."
Most Read Stories