Narrowing the pitch not Mickey Harte's idea
July 22, 2018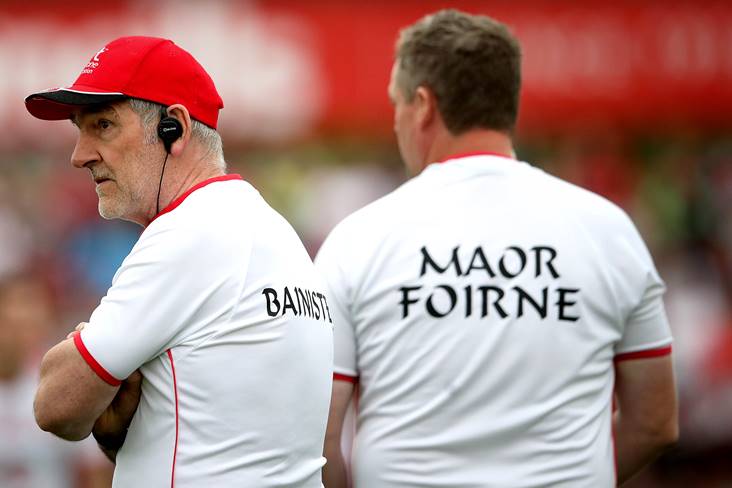 Tyrone manager Mickey Harte.
©INPHO/Ryan Byrne.
The Healy Park pitch was narrowed in advance of yesterday's Super 8 clash to accommodate Sky Sports, according to Mickey Harte.
Speaking in the aftermath of his team's three-point loss, the Red Hands boss described claims that he was responsible for the change in pitch dimensions in an attempt to stifle Dublin's potent attacking threat as 'a conspiracy theory'.
"Narrowing of the pitch is nothing to do with me," he told The Irish Sun.
"That was actually a request came through from Sky, that they would like more clearance at the side for their technology.
"The Omagh St Enda's club asked me would I be okay with it and I said, 'Work away'."
He concluded: "People are reading too much into it in terms of a conspiracy theory. It was nothing to do with that.
"It was a practical matter."
Most Read Stories