Honan's 'Don't say it' meme is so true of the GAA
November 17, 2018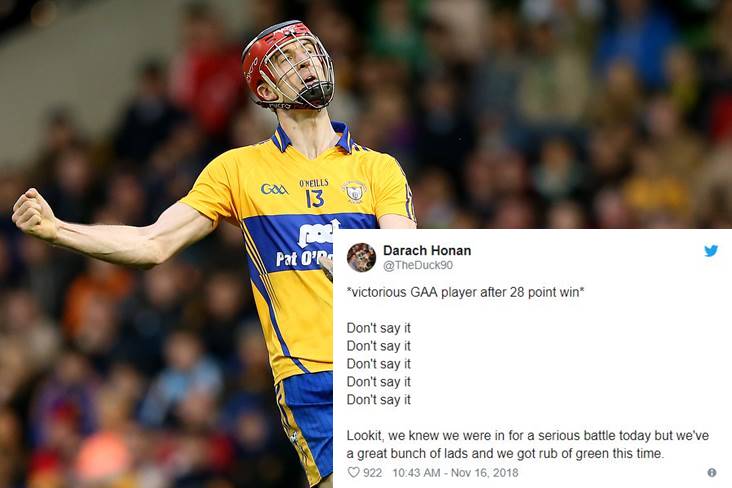 Clare's Darach Honan and his 'Don't say it' meme with a GAA twist.
The 'Don't say it' meme about not being able to control what comes out of your mouth has spread across Twitter in recent weeks.
Getting in on the act, former Clare All-Ireland winning hurler Darach Honan amusingly tweeted about how GAA players can't stop themselves from lavishing praise on opponents they've beaten by a cricket score, despite not meaning a word of it.
Most Read Stories